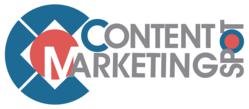 Business owners made requests for more content marketing tactics to take advantage of social media platforms, rich snippets, and Google authorship markup code for more exposure in universal search results. Kevin Yeaman - SEO Consultant
Littleton, CO (PRWEB) December 27, 2012
Increasing focus and attention is being placed on content marketing to solve business owners' ongoing challenge of getting more targeted traffic and business leads to their sites. In the year 2012 there was a clear shift from historically effective web site ranking factors, towards a more up-to-date list of content marketing tactics to attract prospective sales clients.
By working with business owners operating in a wide variety of service and product industries and tracking measurable metrics over a twelve-month period, some of the most productive tactics become clearer as requests for services increase. Business owners depend on identifying the most productive strategies, tactics, and ideas for their yearly marketing plans. Staying tuned to top industry blogs and news is necessary for marketing team members working on acquiring in-demand skills in-house. At issue is the constant challenge of generating the right types of published content that make efficient use of marketing dollars.
Thankfully, most of the best content marketing methods rising to the top are not costly to implement regardless of which industry verticals.
Five content marketing ideas have proven their worth and seen increased demand over the last twelve months and will likely continue to be included in industry best practices.
Most Effective Content Marketing Tactics of 2012
1. Organizing Web Content
Paying attention to organizing web content makes a real difference in how search engines evaluate your site. Well organized sites include easy to understand navigation, pages created with short paragraphs with clearly defined copy written headings, web content themes organized into content silos, and sub-directory and URL structures that are clearly separated by themed topics. This tactic applies to business blogs as well as all web content publishing.
2. Social Media Integration
The year 2012 showed the first noticeable impact on website rankings provided by integrating social media platforms and social media signals into the marketing mix. The top social media marketing platforms for business to business continue to be LinkedIn and Google + with their built-in features for promoting and sharing web content. Social media expert jobs got a boost in the year with the new job title of Community Manager. Most SEO Consultation sessions with clients included social media integration services requests.
3. Fresh Website Content
Content freshness was elevated as a top content marketing tactic. Updating the primary website with engaging content that's designed towards engaging customers became a necessary strategy to consistently earn targeted traffic. The fresh web content strategy that proved to be most effective for businesses included business blogging and the publishing of company videos on top video sharing social media sites such as Youtube.com and Vimeo.com.
4. Taking Advantage of Google Authorship & Rich Snippets
Learning to use Google markup techniques such as Google authorship and Rich Snippets became new demand factors from business owners over the last twelve month period. As universal search results began to display more rich snippets of content through deploying specific HTML markup along with results displays of author markup schema, business owners seek knowledge on how to take advantage of web visibility techniques. Business owners made specific requests for more content marketing tactics that take advantage of social media platforms, rich snippets, and Google authorship markup code.
5. Local SEO Marketing Optimization
Companies looking for an edge in the marketing of their businesses in specific geographical areas have enlisted SEO Marketing expert advice on building up local search engine optimization business profiles. Two of the top local search engine optimization sites used to publish local business listing content include Yext.com and Getlisted.com. Keeping their business name, address, and telephone number consistent between all listing sites delivered an extra boost to company visibility.
About the Company
Contentmarketingspot.com is a Colorado content marketing services company offering content creation, SEO consultant services, press release writing and distribution, social media marketing programs, and WordPress development.
Contentmarketingspot.com
5744 S Harlan St.
Littleton, CO 80123
Visit Website
email: webmaster(at)contentmarketingspot(dot)com