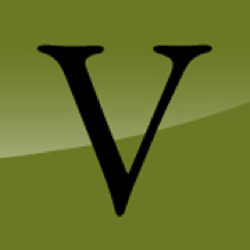 Video is arguably the most important form of content marketing a business can, and should, engage in.
Northampton MA (PRWEB) February 19, 2013
February 2013 is proving to be a pivotal point in Bob Cartelli's, Greenfield Body Shop's, online presence. The Greenfield Body Shop has been serving the residents of Massachusetts Pioneer Valley with an unparalleled collision repair service for close to a decade. With estimators who have over 25 years of experience and an in-depth knowledge of what it takes to get vehicles back to their pre-accident condition state, it's no surprise why Bob Cartelli's Greenfield Body Shop has a high referral rate and unmatched customer approval. With the majority of clientele being generated through referrals from past and current clients, the Greenfield Body Shop turned to the online authorities of content video marketing, Video Broadcast Services, to expand their online presence and branding.
Video Broadcast Services uses optimized content marketing infused with video to drive traffic, sales and new paying customers to their client's websites and business. In fact, content marketing is so key to a businesses online success that Forbes contributor Shel Israel recently issued an apology for calling content marketing "message mongering" stating that he misunderstood what content marketing was and that he was also a content marketer.
With the Internet buzzing about Google's recent Panda and Penguin updates and how they have negatively impacted businesses rankings online, Kyle Clouse, Vice President of VBS, was quick to point out that this is a major selling point of their services. "Everyone understands that content is king and whoever produces the most quality content and noise about their product and service wins. Since we are infusing video marketing into content marketing", Clouse said, "and placing the optimized videos on sharing sites that Google favors, such as YouTube and Vimeo, we are essentially protecting our clients marketing from future Google updates. Video is arguably the most important form of content marketing a business can, and should, engage in."
Video Marketing is on pace to break new records for years to come and has proven time and again to increase social engagement. Recent studies have shown that video can increase a websites conversion up to 80%. "Effective marketing does not have to be expensive", said Marcia Hawkins President of Video Broadcast Services. "We never outsource and are able to provide expert video marketing for our clients that is affordable and gets the results our clients have come to expect." Video Broadcast Services handles the entire scope of what video marketing should entail. From custom YouTube channels to creating content and keyword research to video production, clients of Video Broadcast Services always have the experience of getting more than expected. "We are always in a state of improvement," Hawkins said. "Over-delivering on an already superior product has always been at the foundation of Video Broadcast Services".
With the rise of content marketing and digital marketing managers looking for new and innovative ways to get in front of and engage their audience, Video Broadcast Services has definitely cornered the market with infusing video marketing into content marketing. Lawyers, doctors, dentists, auto dealers and auto body shops are all taking advantage of the expert video content marketing of VBS. To learn about Video Broadcast Services visit online at http://VideoBroadcastServices.com or call direct at 480-200-4222.