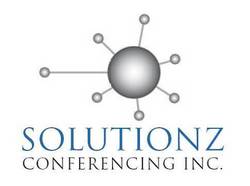 Brentwood, CA (Vocus) December 17, 2009
TANDBERG announced that Movi, the video communications tool for business travelers, mobile workers, and road warriors now offers a new set of features that will help users visually connect, collaborate, and produce, no matter where they are. These great new features allow users to:

Share presentations over video from anywhere with content sharing capabilities - collaborate with any standards based video device
See what they see with picture-in-picture capability for self view and content sharing
Maximize screen area with the redesigned, separate video and control interfaces
New upgraded interface is now even more intuitive and easy to use
These upgrades further solidify the TANDBERG Total Video Solution message, providing a complete suite of tools that truly help keep your business travelers, mobile workers, and road warriors visually connected from anywhere. And because it's built by TANDBERG, HD quality video, multipoint calling, personnel directories, and the network security are inherent – we've just made a good thing even better.
About Solutionz
Solutionz Conferencing, Inc. is a nationwide total conferencing provider specializing in end-to-end video and voice communications, audio visual integration, managed services, and grant services, delivering the promise of face-to-face meetings regardless of distance. Visit http://www.solutionzinc.com for more information and follow us on Twitter at Solutionzinc.
About TANDBERG
TANDBERG is the leading provider of telepresence, high-definition video conferencing and mobile video products and services. The Company has dual headquarters in New York and Oslo. TANDBERG designs, develops, and markets systems and software for video, voice, and data communication. The Company provides sales, support, and value-added services in more than 90 countries worldwide.
###