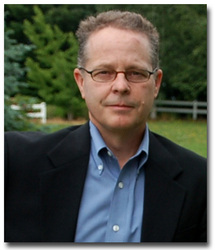 "We create a singular presence on the web where Content Density© is so intense that it reaches critical mass, and site visitors simply can't escape the attraction of your site's valuable content."
New York, NY (PRWEB) June 9, 2010
Content Prose, Inc., a marketing consulting and content development company, has hired Brian A. Moore as its Chief Operating Officer. In his new role, Moore will assist in the rollout of the firm's new Content Density Master package while taking over responsibility for the day-to-day operations of the business. Moore will also manage the company's new commission-based referral program.
Content Prose (http://www.contentprose.com) developed the concept of Content Density as the foundation for the company's proprietary marketing process, Singularity Marketing. Using this approach, clients create Web platforms that are based on volumes of relevant, high-value content instead of marketing messages and hype. The firm asserts that when Content Density reaches critical mass, the client's site becomes a Web singularity that literally pulls prospects to it and keeps them there to consume the valuable content on offer. The concept is analogous to the infinitely dense point at the heart of a black hole in space–the singularity–that prevents even light from escaping.
With its new Content Density Master package, the firm provides a cost-effective solution for individual entrepreneurs up to large corporations who want to build their brands or launch lucrative information-marketing businesses online. "All our client needs is the desire to get started online," said Moore. "We do everything else. We conceptualize the business model and build a brand around the idea. We create information products in the form of e-books and special reports. We write articles and blog entries. We even create the sales funnel used to sell the information. It's what we call Content Density, and it works."
Before joining Content Prose, Moore had spent several years launching his own successful Internet marketing business, which he started after working for a global technology company for almost 20 years. After decades of being confined to either a cubicle or an airline seat, Moore realized he needed a change, and he ultimately decided to acknowledge his lifelong entrepreneurial spirit. "I started an Internet marketing business because the barriers to entry are low, and earning potential is unlimited," Moore said. "I still run my online enterprise as a side business. But joining Content Prose as COO has enabled me to help other entrepreneurs to become successful online as well."
Melissa Mazzeo, CEO of Content Prose, feels that the addition of Moore to the company's management team will propel the business to the next level. "We are literally expanding exponentially," Mazzeo said. "I am working closely with Kerry Lohrman, the president of Content Prose, to develop our long-term growth strategies and to create our own line of branded information products. Hiring Brian was an essential step in streamlining our overall operations and facilitating our continued growth, and he brings a whole new level of Internet marketing expertise to the table."
Content Prose, Inc., currently headquartered in New York City, has offices around the country and provides strategic marketing, branding, and content-development services to any business that markets and sells products and services online.
###