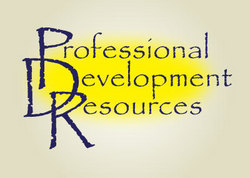 Obviously, this group of disorders is extremely disturbing for the parents of children who show symptoms, especially those who appeared to be developing normally
Jacksonville, Florida (Vocus) April 1, 2009
Professional Development Resources ContinuingEducationOnline is a national provider of continuing education (CE) courses, offering training to the professionals who work together in interdisciplinary teams caring for children with Autism Spectrum Disorders (ASD) and their families. This challenging spectrum of disorders requires early and aggressive intervention in the areas of behavior, communication, social skills, parenting, and educational management.
The company's website, PDResources now offers over 150 accredited healthcare and mental health CE courses. Of this catalog, more than 10 relate to various aspects of ASD. The courses address the complexities of accurately diagnosing ASD and the many challenges of instituting successful intervention strategies, including parent education and involvement.
According to the National Institute of Mental Health (NIMH), ASD represents a spectrum of developmental disorders, ranging from a severe form, called autistic disorder, to a milder form, Asperger syndrome. All children with ASD demonstrate deficits in 1) social interaction, 2) verbal and nonverbal communication, and 3) repetitive behaviors or interests. In addition, they will often have unusual responses to sensory experiences, such as certain sounds, tastes, or the way objects look. Each of these symptoms runs the gamut from mild to severe. They will present differently in each individual child.
In the most recent (2007) government survey on the rates of autism, the Centers for Disease Control (CDC) found that the rate is higher than the rates found from studies conducted in the United States during the 1980s and early 1990s. Debate continues about whether this represents a true increase in the prevalence of autism. Changes in the criteria used to diagnose autism, along with increased recognition of the disorder by professionals and the public may all be contributing factors. Nonetheless, the CDC report confirms other recent epidemiologic studies documenting that more children are being diagnosed with ASD than ever before.
"Obviously, this group of disorders is extremely disturbing for the parents of children who show symptoms, especially those who appeared to be developing normally," says Leo Christie, PhD, CEO of Professional Development Resources. "Compounding their stress is the bewildering array of questionable information that is proliferating across the Internet and in other popular media. Parents truly do not know what to do. ASDs are absolutely treatable, but there are many unproven treatments that have not been shown to be effective using scientific methods. Our commitment is to educate professionals in evidence-based practice, that is, the use of those treatments that have been subjected to rigorous scientific study."
NIMH emphasizes that there is no single best treatment package for all children with ASD. One point on which most professionals agree is that early intervention is important. Another is that most children with ASD respond well to highly structured, specialized programs. An effective treatment program will build on the child's interests, offer a predictable schedule, teach tasks as a series of simple steps, actively engage the child's attention in highly structured activities, and provide regular reinforcement of behavior. Parental involvement has emerged as a major factor in treatment success. Parents work closely with teachers and therapists to identify the behaviors to be changed and the skills to be taught.
A wide variety of online ASD course topics are available from Professional Development Resources, including: Making Sense of Autism, (2007) 266 pages, Autism Spectrum Disorders in Infants and Toddlers, (2008) 348 pages, Autism Subtypes, Feeding Issues and Nutrition Considerations, (2008) 41 pages, Pivotal Response Treatments for Autism, (2006) 296 pages, The SCERTS® Model - Volumes I & II, (2005) Vol I 344 pages, Vol II 400 pages, and more.
About Professional Development Resources, Inc.
Professional Development Resources is a Florida nonprofit educational corporation founded in 1992 by licensed marriage and family therapist Leo Christie, PhD. The company, which is accredited by the American Psychological Association (APA), the Association of Social Work Boards (ASWB), the National Board for Certified Counselors (NBCC), the American Speech-Language-Hearing Association (ASHA), the American Occupational Therapy Association (AOTA) – as well as many other national and state boards – has focused its efforts on making continuing education courses more efficient and widely accessible to health professionals by offering online home study coursework. Its current expanded curriculum includes a wide variety of clinical topics intended to equip health professionals to offer state-of-the art services to their clients.
Contact:
Leo Christie, PhD, CEO
Professional Development Resources, Inc.
904-645-3456
http://www.pdresources.org/promo/prweb6
# # #