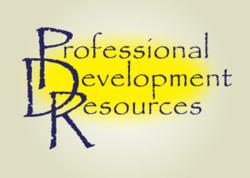 We found that Amazon and other online retailers could, in most cases, deliver the book faster and at a price about 20% lower than we were able to do.
Jacksonville, FL (PRWEB) June 01, 2011
Professional Development Resources PDResources has recently announced "Operation Goodbye Books," marking the end of 15 years of including print textbooks as part of its continuing education (CE) courses. The company will continue to offer the same courses, but – instead of including a book in the price of a course – it will offer a link to Amazon as a way of providing faster delivery and less expensive courses to its customers. The tests will still be instantly available on the company's website. Customers can even choose Kindle or other e-books, if they wish to go totally mobile.
Prior to this change, the company bundled together the course books – which it purchased in quantity from publishers – and the CE credit, which is awarded following successful completion of an online posttest. The customer would place an order for the course, wait for the book to arrive in the mail, then read the book and complete the online test. The process of ordering and reselling books from publishers was inefficient from a standpoint of both time and money.
"We found that Amazon and other online retailers could, in most cases, deliver the book faster and at a price about 20% lower than we were able to do," says Leo Christie, PhD, CEO of Professional Development Resources. "With the universal availability of such resources, this change is a bit of a no-brainer. Most people are familiar with Amazon and have done business with them, so this is not a concept that is strange to them. Our customers will get the same quality courses for less, and we can spend our time improving our curriculum instead of handling books."
The company, which will mark its 20th year of operation in 2012, started out as a provider of live conferences, later specializing in self-study courses, all of which were originally based on mail-order books. Today, the majority of courses are available online, requiring no mail-ordered materials at all.
"Actually, we have been moving in this direction for some time," adds Christie. "The best thing about this new arrangement is that our customers still have a full range of choices. For those who like the look and the feel of books, they are still an option, and a less expensive one at that. For people who prefer to go mobile, there are now many ways to access educational materials on our website and other Internet sources using smartphones and tablet readers like the iPad."
The company estimates that employees currently spend between 10% and 20% of their time managing the various tasks involved in ordering, stocking, packing and shipping books. Once "Operation Goodbye Books" is completed, it plans to reallocate resources in more productive directions like website enhancement and curriculum development.
About Professional Development Resources, Inc.
Professional Development Resources is a Florida nonprofit educational corporation founded in 1992 by licensed marriage and family therapist Leo Christie, PhD. The company, which is accredited by the American Psychological Association (APA), the Association of Social Work Boards (ASWB), the National Board for Certified Counselors (NBCC), the American Speech-Language-Hearing Association (ASHA), the American Occupational Therapy Association (AOTA) – as well as many other national and state boards – has focused its efforts on making continuing education courses more cost-effective and widely accessible to health professionals by offering online home study coursework. Its current expanded curriculum includes a wide variety of clinical topics intended to equip health professionals to offer state-of-the art services to their clients.
Contact:
Leo Christie, PhD, CEO
Professional Development Resources, Inc.
904-645-3456
http://www.pdresources.org/
###