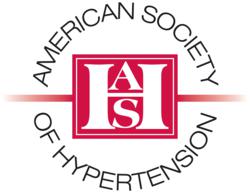 The distinguished, expert faculty for the 17th Annual Hypertension, Diabetes and Dyslipidemia Conference will be presenting all the latest information and guidelines for those physicians who manage these diseases.--Jan Basile, MD and Program Chair
Palm Coast, FL (PRWEB) May 07, 2013
In collaboration with the Carolinas, Georgia, Florida Chapter of the American Society of Hypertension, Continuing Education Company Inc. is offering the 17th Annual Conference on Hypertension, Diabetes and Dyslipidemia. This three day intensive conference will be held on June 28-30, 2013 at the historic Mills House Hotel in downtown Charleston, South Carolina and has been endorsed by the American Society of Hypertension.
This activity is designed for physicians specializing in Internal Medicine, Family or General Practice, Geriatric Medicine, Endocrinology, Lipidology and Hypertension Specialists. Healthcare professionals including physician assistants and nurse practitioners specializing in these areas or those managing patients with Hypertension, Diabetes, and/or Hyperlipidemia, alone or in combination, may benefit from this activity.
Among the distinguished faculty for this conference (subject to change):
Program Chair
Jan Basile, MD
Professor of Medicine
Seinsheimer Cardiovascular Health Program
Division of General Internal Medicine
Medical University of South Carolina
Ralph H Johnson VA Medical Center
Charleston, SC
Sanjay Rajagopalan, MD, FACC, FAHA
John W. Wolfe Professor of Cardiovascular Medicine
The Ohio State University
Columbus, OH
Robert D. Brook, MD
Associate Professor of Medicine
Division of Cardiology
University of Michigan School of Medicine
Ann Arbor, MI
Keith C. Ferdinand, MD FACC, FAHA
Professor of Clinical Medicine
Tulane University School of Medicine
New Orleans, LA
Jeremy Soule, M.D.
Endocrinology / Metabolism
Premier Medical Group
Bridgeport, WV
Brent M. Egan, MD
Professor of Medicine and Pharmacology
Medical University of South Carolina
Charleston, South Carolina
Ronald K Mayfield, MD, FACP
Medical Director
MVC Research
Spartanburg, South Carolina
Jan Basile, MD and Program Chair, says, "The distinguished, expert faculty for the 17th Annual Hypertension, Diabetes and Dyslipidemia Conference will be presenting all the latest information and guidelines for those physicians who manage these diseases."
All family and internal medicine physicians, nurse practitioners and physician assistants who are interested in attending this conference should visit the Continuing Education Company website for more information and pricing.