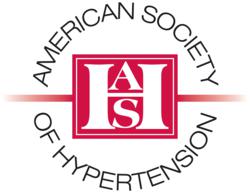 The agenda for this conference has been carefully crafted to succinctly present all the recent information and guidelines for hypertension, diabetes and hypertension. All medical professionals managing these diseases should attend --Jan Basile, MD
Palm Coast, FL (PRWEB) May 02, 2013
In collaboration with the Carolinas, Georgia, Florida Chapter of the American Society of Hypertension, Continuing Education Company Inc is offering the 17th Annual Conference on Hypertension, Diabetes and Dyslipidemia. This three-day intensive conference will be held on June 28-30, 2013 at the historic Mills House Hotel in downtown Charleston, South Carolina and has been endorsed by the American Society of Hypertension.
This activity is designed for physicians specializing in Internal Medicine, Family or General Practice, Geriatric Medicine, Endocrinology, Lipidology and Hypertension Specialists. Healthcare professionals including physician assistants and nurse practitioners specializing in these areas or those managing patients with Hypertension, Diabetes, and/or Hyperlipidemia, alone or in combination, may benefit from this activity.
The full agenda is as follows:
Friday June 28, 2013
J. Basile, MD
The ATP IV Guidelines-The Why and Why Not for Their Recommendations
R. Brook, MD
Is There a Role for Combination Lipid-Lowering Therapy: Which combinations are Evidence-Based?
S. Rajagopalan, MD
The Role of Future Agents in Dysliidemia-PCSK9, CETP inhibitors, Mipomerson, Lomitapide
R. Brook, MD
The Role of Newer Lipid Biomarkers in Clinical Practice: Understanding The When and Why
R. Brook, MD
Lipid Cases
R. Brook, MD/
S. Rajagopalan, MD
Saturday June 29, 2013
Review of Yesterday's Key Points
J. Basile, MD
Point: What JNC 8 Told Us To Do
J.Basile, MD
Counterpoint: What JNC 8 Did Not Tell To Do and Should Have
B. Egan, MD
The Role of Beta Blockers in the Patient with Hypertension: What Does the Evidence Support?
K. Ferdinand, MD
Reducing Residual Risk In Hypertension: A Key Component in the Million Hearts Initiative
B. Egan, MD
Hypertension in the African American Patient: Should There Be Different Goals Set and Different Meds Recommended Initially?
K. Ferdinand, MD
Resistant Hypertension: Tricks of the Trade
J. Basile, MD
Lunch: Hypertension Cases
B. Clyburn, MD
Sunday June 30, 2013
Review of Yesterday's Key Points
J. Basile, MD
Can We Prevent and How Should We Treat Pre-Diabetes
J. Soule, MD
New Technologies and Pharmacologics in Diabetes
R. Mayfield, MD
Type 2 Diabetes Management, Guidelines, Changes and Controversies
J. Soule, MD
Intensification of Anihyperglycemic Therapy in Type 2 Diabetes
R. Mayfield, MD
Cases in Diabetes
J. Soule/ R. Mayfield
According to Jan Basile, MD and Program Chair, "The agenda for this conference has been carefully crafted to succinctly present all the recent information and guidelines for hypertension, diabetes and hypertension. All medical professionals managing these diseases should attend."
The conference begins at 7:20am each day and ends at 12:15pm except for Saturday which ends at 1:15pm. Any interested physicians, nurse practitioners and physician assistants should visit http://www.cmemeeting.org for further information and pricing.