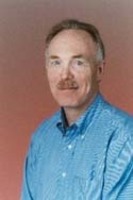 the behavioral medicine focus of HealthForumOnline's CE courses dovetails with Dr. Stefanek's interest in the psychosocial aspects of illness.
Philadelphia, PA (Vocus) July 27, 2010
HealthForumOnline, a nationally-approved (American Psychological Association, Association of Social Work Boards, National Board of Certified Counselors, Pennsylvania State Nurses Association, California Board of Behavorial Sciences) online provider of continuing education (CE) for psychologists, social workers, counselors, nurses and other allied healthcare professionals, is pleased to announce the addition of Michael Stefanek, Ph.D. to their diverse Program Planning Committee. An internationally recognized researcher in the field of behavioral oncology, Dr. Stefanek has held many prominent academic positions including Vice President, Behavioral Research, American Cancer Society; Director, Behavioral Research Center, American Cancer Society; Chief of the National Cancer Institute's Basic and Biobehavioral Research Branch; Director of Adult Psychology at the University of Maryland Department of Psychiatry; and Coordinator of Psychosocial Services at the Greenebaum Cancer Center at the University of Maryland. Dr. Stefanek was an Adjunct Professor, Department of Behavioral Sciences and Health Education, Rollins School of Public Health, Emory University and on the faculty of the Johns Hopkins University School of Medicine, with a full-time appointment with the Johns Hopkins Oncology Center. He was Co-Founder and Co-Director of the Johns Hopkins Breast Surveillance Service, a research focused clinical program of the Johns Hopkins Oncology Center. He has received funding from the NCI and ACS for numerous grants and served on several NCI and ACS grant review boards. He serves on the editorial board of the journal Cancer Prevention Research and is an ad hoc reviewer for several highly acclaimed journals including Cancer Research, Journal of Clinical Oncology, JAMA, Journal of the National Cancer Institute, Health Psychology, Psycho-Oncology, and The Lancet, just to cite as few. He is currently Chair, Behavioral Science Task Force of the American Association for Cancer Research and was founder and first Chair, Cancer Special Interest Group of the Society of Behavioral Medicine.
He has published extensively in his area, including co-authoring the recently released text Reducing Your Cancer Risk published by Demos Medical Publishing and American Cancer Society Press. Dr. Stefanek will be appearing live on the radio show You the Owner's Manual on Saturday, July 31st at 5:30p.m. EST to discuss important topics from his book which include understanding your personal risk assessment, adopting life style changes and preventive health strategies, considering genetic counseling, and integrating the latest cutting-edge research, including the state of preventive anti-cancer medications.
Dr. Stefanek's work within psychosocial oncology explores issues related to women at high risk of developing breast cancer, health-related risk communication and decision making in the cancer context. Dr. Rodoletz, Co-founder and Director of HFO's Online Continuing Education program, notes that Dr. Stefanek's appointment is a natural choice since, "the behavioral medicine focus of HealthForumOnline's CE courses dovetails with Dr. Stefanek's interest in the psychosocial aspects of illness." For example, HealthForumOnline's extensive online CE course library provides health professionals with easily accessible and cost-effective information that enables them to assist their patients and their caregivers in coping with acute and/or chronic illness. Specific to Dr. Stefanek's interests, HealthForumOnline's CE library includes a section on cancer adaptation with titles such as Cancer in the Couple: Clinical and Ethical Considerations within the Dyad , Discussing Fertility Preservation with Newly Diagnosed Cancer Patients: Implications for Quality of Life, Enhancing Adaptation to Ovarian Cancer: A Clinician's Guide, Group Interventions for Cancer Patients, Ethically Assisting Patients in Decision-Making in the Context of Medical Uncertainty: Statistics vs. Values, Prostate Cancer: Psychosocial Issues and Methods of Promoting Adaptation, Psychological Care of the Breast Cancer Patient, The Psychological Care of the Cancer Patient: Coping Across the Cancer Spectrum, and The Psychosocial Needs of Women Undergoing Genetic Counseling and Testing for BRCA.
HFO's courses are available in an online format, as well as in downloadable, transportable PDFs. Mental health professionals are able to access and complete courses at their own pace, on their own schedule, anywhere there is access to the Internet. Professionals can print their own online continuing education certificates to meet licensure deadlines, and courses can be revisited to view updates and certificates reprinted at any time.
For more information or a complete listing of psychology, social work, counseling and nursing continuing education courses, visit HealthForumOnline.com.
About HealthForumOnline:
HealthForumOnline (HFO) is approved as a provider of CE courses by the American Psychological Association, the National Board of Certified Counselors, the Association of Social Work Boards, and several state professional organizations, including the Pennsylvania State Nurses Association, an accredited approver by the American Nurses Credentialing Center's Commission on Accreditation, and the California Board of Behavioral Sciences. HFO's CE Program's Advisory Committee and authors are comprised of over 50 nationally-recognized experts in behavioral medicine.
# # #