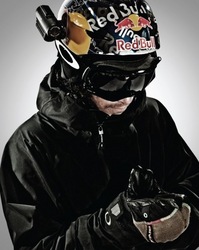 Create your own HD action sports videos like the pros.
Blaine, WA (PRWEB) March 22, 2011
Something exciting has been building during the last few years in the realm of outdoor sports, particulary action sports. High risk, extreme sports participants of skydiving, motocross, heli skiing and other outdoor sports enthusiasts have taken their individualistic "no rules" approach of their sport to the realm of video making.
Pointofviewcameras.com provides these so called "helmet cameras" that mount onto sports helmets and sports gear so that snowboarders, mountain bikers, surfers and all sorts of other extreme sports fans can record their own adventures and crazy stunts and post them to video sharing sites like Youtube.
Before these specialized video cameras came on the market, sports junkies who wanted to document their own wild rides were left to fashion their own makeshift point of view cameras by screwing or duct taping regular mini camcorders to their helmets or motor vehicles. Unfortunately, these home made contraptions were easy to break due to the consumer grade cameras used and were often heavy and cumbersome.
Out of necessity, a few amateur but hardcore action videographers started up their own companies building small custom videocameras that fulfilled the particular needs of filming outdoor sports in harsh environments. Several years ago, Contour Cameras started coming onto their own by building, small rugged, low cost action sports cameras.
The latest focus is on LCD preview screens to make several things easier. Framing or previewing the scene, allowing the user to make more camera adjustments via a menu and playing back videos without downloading to a computer first are the main benefits of the LCD. Previous generations of helmet cams often did not include and LCD due to size and cost constraints.
Contour, one of the major point of view camera manufacturers and an innovator in the field has come up with a very clever method for video preview and playback as well as camera control using an LCD. They have created a Bluetooth and smartphone software app combination called the Contour Connect View which uses the high quality LCD screen of your iPhone or Android smartphones (soon for other devices as well) for viewing. The Contour Connect app is free to download and the mini Bluetooth card which fits into their Contour GPS camera only costs $30. Without much expenditure, users can now get the biggest and highest resolution helmet camera LCD screen available using the phone they already have in their pocket. This new LCD preview provides an excellent solution for framing and controlling camera settings previously unavailable to the majority of helmet cameras and pointofviewcameras.com is one of the first retailers to offer it.
With the recent rise of the Contour GPS cameras, action sport videographers can now take their own intensely thrilling HD videos that were previously the province of only a few specialist filmmakers. With the reach of Youtube, practically every amateur extreme sports fan can post their own videos and broadcast their wildest adventures in HD to a broader audience than was ever possible.
About PointOfViewCameras.com
Pointofviewcameras.com is an authorized retailer for Contour HD helmet cameras and other major brands like the Gopro Hero Cameras, Vio, Liquid Image and Drift Innovation. With online retail stores serving Canada, USA and the UK, pointofviewcameras.com is one of the largest independent retailers of action cameras. Get all the latest helmet camera reviews, tips and demo videos at their action camera blog.
###