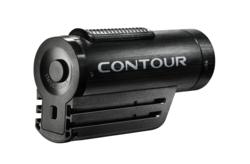 Contour's latest action camera is the smallest and most accessible yet.
Blaine, Washington (PRWEB) September 08, 2011
ContourROAM makes taking hands free action videos easy and fun. Contour, renown for their premium ContourGPS and Contour+ HD helmet cameras is launching this new camera today and Pointofviewcameras.com as a launch partner will be one of the first stores in the world with ContourROAMs for sale.
Encased in sleek black aluminum the ContourROAM is an intuitive and easy to use camera. WIth a giant on/off button that also acts as an instant record button there is no delay between power up and record. An "Instant Status" button displays your current battery status and remaining recording time. The ContourROAM is a worry free multi purpose point of view camera that can go anywhere adventure takes you.
Extraordinary HD Video
Contour built it's reputation on the quality of it's video output, the ContourROAM carries on the tradition, guaranteeing stunningly sharp, vivid, high definition video that will knock your socks off at resolutions of 720p, 960p and 1080p. The super wide angle 170 degree lens encompasses a wide swath of background and peripheral scenery bringing the viewer right in the middle of the action. The ContourROAM also makes an excellent super wide angle digital camera capable of high res 5mp still images that are just as crisp as the video.
Built To Handle The Toughest Environments
With an impact resistant aluminum body and waterproof capability up to 1 meter, no amount of mud, rain, snow, sleet or splashes can keep the ContourROAM down. A sealed gasket protects the camera's internal components so water damage should not be a concern. For videographers who record extreme underwater footage for sports like diving, wakeboarding or surfing, the ContourROAM waterproof case is available for waterproofing up to 60 meters.
A Mounting Ecosystem For Camera Attachments Anywhere
Besides durability and video quality a key component of any quality point of view camera is having a reliable variety of mounts for any situation.
Contour's custom TRail system offers a huge assortment of specialized mounts for a full range of activities and interests. Camera mounts for handlebars, all sorts of railings and water sport attachments make the ContourROAM suitable for any sport imaginable. Position the camera exactly where needed for the perfect shot and be certain it will be steady. As your needs grow extra mounts and accessories are always in stock at the Pointofviewcameras.com store.
Built In Mic and Other Advanced Features
ContourROAM's built in multi directional microphone provides clear sound for capturing ambient audio. Keeping with the Contour philosophy of diminutive design, MicroSD cards are supported which can record up to 8 hours of footage at full 1080p HD on a 32gb card. Twin red lasers on either side of the 270 degree rotatable lens help align the lens to ensure all shots are level. The Instant Status button offers fast review of battery level and memory remaining. Additionally the ContourROAM has a larger built in battery to improve recording time, reliability and waterproof capability.
The ContourROAM includes free video editing software via download (PC and Mac compatible) that makes it easy to edit video footage and share it wit the world on Facebook, Twitter and other social networks.
Although the ContourROAM is Contour's entry level camera all these high end features come standard offering a much more compelling package overall than any competitor's camera.
Pointofviewcameras.com is the largest independent action camera retailer online carrying name brand cameras. The company is a long time retailer of the ContourGPS, Contour+ camera and now the ContourROAM. With both a Canadian and UK store, users can purchase ContourROAM in Canada and ContourROAM in UK.
###