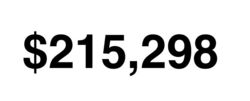 All of these special interests have poured money into these shadow organizations to ensure the reelection of Piepho
Concord, CA (PRWEB) May 31, 2008
Halfway To Concord, Contra Costa County's leading independent online news source, today reports that, according to County election documents, special interests including Big Oil, Real Estate and Developers, and public employee unions are spending a fortune to reelect incumbent Supervisor, Mary Nejedly Piepho (Dist 3).
According to its most recent post, Halfway To Concord revealed that special interest Independent Expenditure committees spent over $215,000 in support of Piepho and to oppose her fiscal conservative reform opponent, termed-out California Assemblyman. Guy Houston (AD-15).
Houston, is supported and endorsed by hundreds of community leaders including California Governor Arnold Schwarzenegger, Contra Costa County Sheriff Warren Rupf, and the three elected financial officials for the County including Assessor Gus Kramer, Treasurer, Bill Pollacek, and Auditor, Steve Ybara; all of whom are committed to electing new leadership that can provide financial reform of the County.
According to Halfway To Concord, Contra Costa County Supervisors currently face a multi-billion dollar public employee benefit crisis (OPEB) and a budget that does not include tens of millions of dollars of OPEB, repairs and maintenance, and other real costs that have just been pushed into the future. Yet, they must negotiate with oil companies over parcel taxes, begin union contracts, and vote on developer inspired loop holes that weaken a recently voter-approved Urban Limit Line.
"All of these special interests have poured money into these shadow organizations to ensure the reelection of Piepho," noted Bill Gram-Reefer, editor and publisher of Halfway To Concord, which has served over 90,000 pages in May alone. "It is obvious these special interests want to keep the status quo."
"Unfortunately the taxpayers of Contra Costa County cannot contend against a fortune spent to keep a Board majority that is working for the interests of big oil, developer interests, and public employee unions, instead of taxpayers' interests."
"What's worse," explains Gram-Reefer, "the Contra Costa Times political writers have refused to report on this stunning development that is sure to suborn our elected officials."
See the full post and documentation at http://halfwaytoconcord.com/the-number-lisa-vorderbrueggen-will-not-report/
###