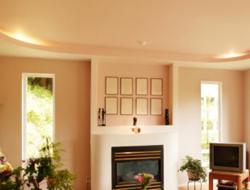 Vallejo, CA (PRWEB) July 17, 2011
Today, Andujo's Drywall, a Vallejo drywall contractor, launched a set of recommendations to help homeowners make an educated decision when hiring and working with a drywall contractor. To avoid the frustrating experience of finding bulges and rifts on a finished wall, homeowners will want to take special steps to find a skilled drywall contractor. Achieving the desired smooth surfaces on walls and corners will depend on a contractor's skills, right tools, careful planning, and attention to detail.
Since there are scam artists and fly-by-night companies looking to make a quick buck, Jaime Andujo Jr., foreman and spokesperson for Andujo's Drywall, suggests homeowners ask the following questions before hiring a contractor:
1. How can a homeowner find the right contractor for the job?
Make sure to hire a contractor with experience and a company that is fully insured, licensed, and bonded. Do research and ask for recommendations in the Vacaville area. A reputable contractor will also be accredited with the Better Business Bureau. In addition, homeowners should feel comfortable with the contractor and crew. Communication is crucial and it's important that a contractor and homeowner are on the same wave length.
2. What services should a drywall company be able to handle?
A drywall contractor should be able to handle a number of jobs and problems, including drywall taping and texturing, drywall repairs, and water damage repair. Some companies, such as Andujo's Drywall, also offer custom textures and finishes.
3. Does the company provide a written, signed agreement?
Make sure the company provides a written agreement outlining a description of items and material to be installed and work to be performed; a detailed summary of costs, fees, and payment milestones; and insurance and bond coverage requirements.
Andujo's Drywall, with 20 years experience, meets all of the above credentials. To learn more about them and read testimonials from satisfied customers, visit their website at http://www.andujosdrywall.com or check out their profile on BuildZoom.
About Andujo's Drywall
Andujo's Drywall, a family-owned and operated business, has over 20 years experience and specializes in metal stud framing, drywall installation, and drywall repairs for commercial and residential customers. The company provides the finest in quality and workmanship and takes pride in what they do. To learn more, visit them at http://www.andjuosdrywall.com or via their BuildZoom profile.
###