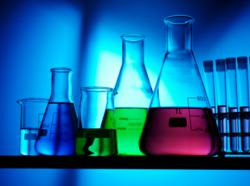 Avomeen is like the ER specialist, focusing on solving even the most complex and varied problems in a fast and efficient manner.
(PRWEB) October 31, 2012
Many of Avomeen's longstanding client relationships started in the same way, through a frantic search to find a laboratory that could perform their complex testing needs. Shri Thanedar CEO of Avomeen Analytical Services with over 30 years of experience in the industry realized that many of his customers reach out to Avomeen having already spoke to multiple laboratories, sometimes even 10 or more that were not able to perform their needs and were frustrated at the difficulty in finding a company that could develop solutions to their complex questions.
Shri said "Many of our clients do not need third party laboratories services very often and because of this typically don't have an updated database of laboratories to reach out to. When they have a complex request that can't be solved by a traditional testing laboratory that only focuses on routine testing - typically they are not sure where to look and experience difficulties in finding the correct expert to assist them."
Shri went on to explain that this was his company's specialty – taking on and solving complex non-routine projects that other laboratories did not want to take on or did not possess the experience and/or instrumentation to complete. He explained that his laboratories was in a way like a hospital emergency room which typically does not take on a patent with the flu and generally only sees patents that need experts fast to solve a complicated injury or sickness. So in a way instead of focusing on routine patents with the flu or routine-testing, Avomeen is like the ER specialist, focusing on solving even the most complex and varied problems in a fast and efficient manner.
Realizing that clients without strong industry contacts may have trouble finding a laboratory that can properly help them, Shri developed a laboratory correspondent within Avomeen. "Their job is to insure that if a potential client needs complex non-routine testing that they turn to Avomeen Analytical Services for support, because if for some reason Avomeen is unable to perform the testing or analysis services requested they are now able to assist these potential customers by helping to find a laboratory that can solve their needs."
Avomeen encourages cooperation within the industry and is seeking new laboratories to introduce themselves in order to create a mutually beneficial relationship - insuring that when a customer calls with a complex testing request that that particular laboratory cannot perform, then they are able to still assist them with a correct referral to another laboratory that can.
If you work in a laboratory or a manufacture that requires complex testing and analysis services or would also like to develop a mutually beneficial relationships with Avomeen contact Nick Graziano at nickg(at)avomeen(dot)com or call (800) 930-5450 for more information.
About Avomeen:
Avomeen Analytical Services is a non-routine independent contract laboratory that specializes in solving complex analytical problems. All projects are custom designed and handled by an experienced team lead by a talented Ph.D. chemist. Avomeen's main focus is on chemical/material identification, product reverse engineering (deformulation), custom product formulation, product failure analysis, and litigation support services for a range of consumer and industrial products.
Learn more at http://www.avomeen.com