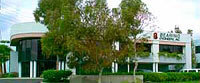 The process of obtaining our ISO 9002:2008 registration has focused our company on...our ultimate goal of providing the highest quality goods and services to our customers.
Aliso Viejo, CA (PRWEB) July 15, 2010
Bearing Engineers, Inc., an assembly and contract manufacturer of mechanical and electro-mechanical systems, has achieved ISO 9001:2008 registration for its robust quality management system.
Working closely with its ISO partner, Change Management Consulting, the company's quality management system was found to be in complete compliance with the high standards set by the International Organization for Standardization (ISO) after a rigorous Registrar audit.
Founded in 1956, Bearing Engineers is a value-added distributor and manufacturer of mechanical and electro-mechanical sub-assemblies. The company specializes in high-tech markets such as semiconductor fabrication equipment, medical equipment, aerospace, and robotics, providing a multitude of components, both mechanical and electrical, that address motion control needs. With internal technical resources, Bearing Engineers offers design engineering and application consulting to clients focusing in the areas of linear motion and motion control.
"The process of obtaining our ISO 9002:2008 registration has focused our company on clearly defining our internal policies and procedures and improving the overall effectiveness of our organization. Our enhanced efficiency will help us achieve our ultimate goal of providing the highest quality goods and services to our customers," states Harold Katz, President of Bearing Engineers.
Bearing Engineers' growth has been fueled by its ability to provide complete solutions, single-piece to high-volume manufacturing, fast turnaround and aggressive price points because of its distributor discounts and control over internal manufacturing processes. Achieving ISO 9001 certification is expected to accelerate its sales and improve customer retention.
"Bearing Engineers represents a growing trend among electro-mechanical designers and manufacturers to embrace formal quality management standards," states Stanley Cherkasky, CMC's Managing Partner. "They have demonstrated that making quality management an integral aspect of the design and manufacturing process pays huge dividends for everyone's bottom line - customers and manufacturers alike. We are pleased to lend our ISO 9001:2008 expertise to help a company of their caliber institutionalize quality policies and procedures. I'm confident this achievement will yield considerable benefits in reduced costs and added revenue for them."
About Bearing Engineers
Bearing Engineers has always brought the latest technologies to the marketplace. Since 1956, customers have come to count on us for honest, practical answers and the most cost-effective solutions to their electro-mechanical needs. Functioning as an authorized distributor, we offer immediate deliveries of many specialty items, including one of the largest linear motion bearing inventories in the country. Matching quality parts to your specifications is our prime interest. Backing those products with engineering support, high-quality and superior service reaffirms our long-time commitment to customer satisfaction. Our two California offices (headquartered in Aliso Viejo, with a satellite office in Livermore) can quickly respond to your design requirements as well as providing you with technical and sales information. Learn more about Bearing Engineers at http://www.bearingengineers.com.
About Change Management Consulting, Inc. (CMC)
CMC is a global management consulting, training and research company dedicated to helping organizations improve performance, achieve goals and manage human resources more effectively. As a full-service organization, CMC focuses on corporate governance, organizational and leadership development, strategic planning, and continuous improvement initiatives. Among its offerings, CMC provides customized consulting and training for ISO quality and environmental management system certifications, Six Sigma and Lean Manufacturing. The company excels in obtaining public funding assistance for its clients. For additional information about CMC, visit the company's Website at http://www.cmc-changemanagement.com.
# # #