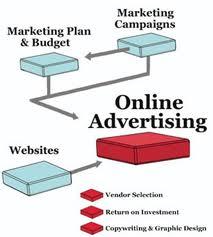 Many consumers who need sewer repair are not sure where to look to hire a licensed sewer contractor and they also don't know where to look to find unbiased information about sewer ordinances
San Jose, CA (PRWEB) December 20, 2012
Contractor Advertising is proud to announce the release of a new Oakland sewer repair information and resource site. "Many consumers who need sewer repair are not sure where to look to hire a licensed sewer contractor and they also don't know where to look to find unbiased information about sewer ordinances, so we decided to launch a new sewer repair and replacement information site. The new site is oaklandsewerrepair.org," says Tony, VP of Sales at Contractor Advertising. "The reason we decided to launch this site is because there is a specific gap in information for Oakland sewer repair which is commonly needed because of a new regulation."
Oakland sewer repair jobs are at a height according to Tony. "There are a lot of jobs happening right now because of the new rules. Any house being sold has to undergo a sewer test to see if there is a problem." The new test is required because the Environmental Protection Agency in conjunction with East Bay Mud is attempting to reduce the amount of rain and storm water that enters the sewage treatment plant. When excess water reaches the plant it is treated just like sewage, which is an unnecessary expense to local municipalities.
"We all want to save water and treat as little material as possible at the treatment plant. These new tests may require more Oakland sewer repair jobs, but they really help to reduce unneeded treatment of runoff water," says Tony. One of the main reason Contractor Advertising launched this new site is to help consumers better understand the new rules and exactly what is required of them in order to be in compliance. "The new site provides a list of Oakland sewer repair contractors who are properly licensed and insured to carry out testing to help buyers and homeowners adequately determine the condition of the sewer lateral."
In addition to providing the latest news and information regarding Oakland sewer repair and testing Contractor Advertising will also update the resource site with information for most major cities in California and other major U.S cities. "We want the new site to be an excellent resource for anybody looking sewer repair, inspection or replacement information all across the country. The main focus in the beginning we definitely be on Oakland sewer repair but we will continue to develop the new site to incorporate as many locations as possible," say Tony.
Sewer repair in Oakland and other locations in the United States can be very costly according to Tony. In many situations consumers call a local plumber because their drains are clogged. Much of the time the problem is actually located in the main sewer line. What ends up happening according to Tony is that people are expecting to pay a small amount for standard drain cleaning and then the plumber quotes a much more expensive job.
"If someone has a backed up drain and they call a plumber for $99 drain cleaning they are expecting to pay around a hundred dollars. A lot of times homeowners are shocked when the plumber says they can't clear the line and a sewer replacement is needed. All of the sudden a hundred dollar job becomes several thousand. This usually gives people pause and they decide to do some due diligence work to make sure they are not getting taken. We want this new site to be a resource consumers can trust when they are considering Oakland sewer repair or sewer replacement in any city."
To learn more about Contractor Advertising please visit their website. To learn more about the new consumer resource site they are launching please see oaklandsewerrepair.org. To learn more about Oakland sewer repair or to find an experienced local contractor please give them a call or visit the resources age on the new site.