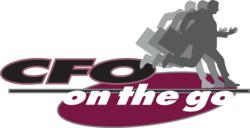 Contractors are still tied to the office because they don't realize there are project management and construction software applications that can run on their mobile devices. Software like Sage 100 Contractor lets you update projects right in the field.
Temecula, California (PRWEB) September 20, 2012
CFO on the go (http://www.cfosonthego.net), a construction software provider and Sage Authorized Partner, has announced the launch of ContractorCloudServices.com. This new online educational resource is dedicated to builders and contractors who want to learn about cloud-based technology and services to get the most of their wireless devices and access project information anywhere and anytime. The newly-launched website provides information and analysis to help contractors find and discover new mobile applications, contractor cloud services, and hosted construction management software for more efficient operations.
Dennis Feidner, CFO on the go's founder and CEO, says contractors are enthusiastic about cloud-based software and wireless technologies. "The construction industry has become an increasingly mobile workforce. Every time I meet with a builder or contractor, I notice they're carrying a variety of mobile devices. Even so, many new and would-be cloud users struggle to find the information they need to evaluate, select, and fully utilize new cloud-based technologies. Simply put, contractors are still tied to the office because they don't realize that there are project management and construction software applications that will run on those devices in the field."
Feidner points out that the company's experience with the launch of Sage 100 Contractor on the go earlier this year confirmed that the construction market is ready for cloud-based job cost and construction management applications. He says it's all about optimizing contractors' time in the field. "Many builders don't know their slick new iPad can give them 'any time, any place' access to software that will let them run more efficiently and profitably. Let's say change orders are piling up and slowing the project down. Hosted subscription software like Sage 100 Contractor on the go lets you sit down with the customer onsite to review, update, and approve everything in one sitting and keep the project moving forward."
ContractorCloudServices.com even clears up the mysteries surrounding wireless construction management application prices. "With the cloud, cost is no longer a barrier to getting all the benefits of a high-end job costing and project management platform. Subscription-based, pay-as-you-go hosted contractor software can be as low as $200 a month, with additional users at a reduced rate. That's a lot easier to handle than the $12,000 to $15,000 you'd spend just on a new server to run construction management software in-house."
Go to http://www.ContractorCloudServices.com to visit the new online educational resource and learn more about contractor cloud services and software.
About CFO on the go, co
Chief Financial Officer on the go is a leading construction oriented services firm that assists and guides contractors in growing their organizations through technology and good sound business processes. With over 1,500 clients that range from under $1 million to nearly $1 billion dollars in annual revenue, CFO on the go works with a variety of construction contractors from developers and GCs to home builders and specialty contractors. Their professional consultants are all former accountants or estimators in the construction industry. CFO on the go is a Sage Authorized provider of project management software for the construction industry including Sage Timberline Office and Sage Master Builder.
For information visit http://www.cfosonthego.net.