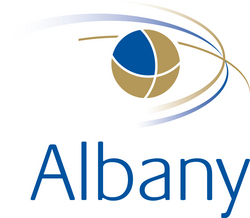 Albany has long been acknowledged as a pioneer and leader in field of contractor payroll and compliance, and this type of recognition is always welcome
(Vocus) November 11, 2010
Albany Services, Inc., a leading HRO with a focus on contingent labor payroll and compliance, has been included on a list of the largest US firms providing payrolling and Independent Contractor compliance services.
The list, compiled by Staffing Industry Analysts as part of their special edition annual report, is based on net revenue, and also includes several staffing firms who also provide these types of services.
The recently released report, defines contractor payroll services, also known as W-2 Employer of Record services, as those that enable companies to engage contract labor through a third party employer, and incorporates items such as payroll processing, funding, and tax withholdings.
According to Staffing Industry Analysts, "an independent contractor is a self employed individual performing services for a company under contract rather than as an employee, either on or off site. In the US, there are federal and state laws that govern the relationship between a company and contractors. Firms providing compliance services help their customers determine correct employment status for their workers in order to be in compliance with government regulations related to independent contractors".
Albany's web-based program for independent contractor classification helps protect companies from unintentionally violating federal and state-specific 1099 regulations. It features a simple online questionnaire for both hiring managers and prospective contractors, and the answers are then assessed by Albany compliance specialists who provide a recommendation as to whether the person should work as a contractor or employee.
"Albany has long been acknowledged as a pioneer and leader in field of contractor payroll and compliance, and this type of recognition is always welcome" said Renee Fink, CEO and President for Albany. "With Albany, companies can efficiently and cost-effectively engage, retain and manage the contract talent they need, while mitigating the risks associated with contingent workers".
About Albany
Albany is a leading HRO with a focus on the contingent labor market. With 17 years of experience our contractor management and payroll programs include: Employer of Record (Albany hires your internally sourced contractors as our own W-2 employees); Agent of Record services (billing and payment consolidation for Independent Contractors); Direct Source (leveraging your brand to drive internal recruitment); and Independent Contractor compliance solutions.
###