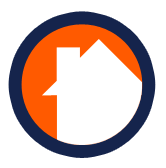 Scottsdale, AZ (PRWEB) April 20, 2011
Today, BuildZoom announced that it has started to incorporate Facebook "Like" activity into its contractor scoring algorithm. Moving forward, Facebook "Likes" will be tracked on individual contractor pages and factored into a contractor's overall BuildZoom score along with a comprehensive set of other variables that includes license information, customer feedback and more.
"In general, we have taken a measured approach to using social media to help us analyze contractors," said Ryan Petersen, Senior Vice President of Marketing for BuildZoom. "The actual number of individuals who participate in social media channels is limited we have been. Facebook however, has become a part of the everyday lives of consumers and businesses alike and the time had come for us to figure out how we could leverage that activity to better serve our users."
The new announcement is one more differentiator that helps BuildZoom stand apart from the countless review sites and directories that exist on the Web. Standard online business directories either rely exclusively on feedback left by visitors to the site or on the evaluation of one human editor. BuildZoom looks at over twenty different indicators to provide consumers with a comprehensive and balanced view of a contractor.
"What makes us different is that we build for the consumer first," said Petersen. "We believe that as long as we keep on providing a service that homeowners trust, the rest of the business will take care of itself."
About BuildZoom
BuildZoom provides consumers with free access to information on over 1.5 million remodeling and construction businesses throughout the United States. Each business is ranked and rated based on a proprietary algorithm that analyzes publicly available records, private ratings from third-party resources, consumer feedback, social media and more. In addition, BuildZoom provides businesses with a suite of online marketing tools that help them increase their online visibility, manage their reputation and acquire new business leads.
###