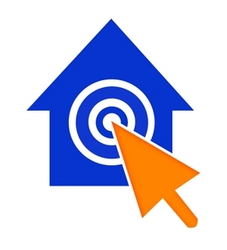 Sharperoo is a free and open resource that helps create trust between homeowners and contractors.
Paradise Valley, AZ (PRWEB) May 22, 2010
Sharperoo, a meeting place for contractors and homeowners, today announced it will be releasing the alpha version of its site to the general public, effective immediately. The initial version will provide contractor reviews as well as additional free services to both contractors and homeowners.
Contractors can claim their existing profile on Sharperoo or create a new profile from scratch. Once contractors have a profile on the site, they will be able to create and share project portfolios, embellish their public profile pages and share special offers. Homeowners can browse through over one million listings of contractors nationwide, rate and review contractors they have worked with in the past and keep track of their favorites.
"Our long term vision is to provide a free and open resource that helps create trust between homeowners and contractors," said Brad Stephenson, a spokesman for the company. "We felt it was important to make the site public sooner rather than later so we could start bringing these different communities into the development process as soon as possible."
According to the US Census, there are over 120 million housing units in the United States alone, 75 million of which are owner occupied. According to recent research, a majority of this population report that they enjoy making improvements or additions to their home but encounter significant obstacles, most notably an inability to find adequate help.
"Homeownership comes with a long list of challenges," said Stephenson. "It's our belief that finding great contractors shouldn't be one. By combining our data with input from both homeowners and contractors, we are creating a solution that will help homeowners make more educated decisions on who they want to work with. At the same time, we are also helping contractors who do great work, tell their story and find new customers."
Sharperoo will be available in alpha through the second quarter of 2010 and looking to launch in beta during the third quarter of 2010.
About Sharperoo
Sharperoo is a meeting place for contractors and homeowners. For homeowners, Sharperoo serves as a resource of information on local contractors. It provides them with free and open access to public data on contractors, community-driven reviews and information that the contractors themselves have provided. For contractors, Sharperoo provides a quick and easy way to create and grow a Web presence. Through the freely available tools on Sharperoo, contractors can easily create and share information about their businesses and work they've done. Started in August 2009, Sharperoo was incorporated in the state of Arizona, January, 2010 after an initial round of seed funding.
# # #