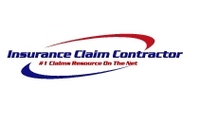 the right person for the job.
Plantsville, CT (Vocus) March 31, 2009
Insurance Claim Contractor Group (ICC) has seen a substantial response from its heavily discounted marketing solutions for insurance claim vendors. ICC realizes it must do its part to "stimulate" the economy, while meeting the marketing needs of its clients. Marketing budgets have been cut everywhere and that includes the insurance industry. Businesses realize that marketing during a recession is important, yet they are more careful with their marketing dollars. Therefore, ICC continues to push forward with new strategies for increasing clients' online visibility at affordable rates.
"It is all about providing our clients' with the marketing strategies that they need, even if profits are at a minimum. Our online marketing solutions have provided our clients with great results thus far and ICC will continue to be creative with our own budgets in order to provide our clients' with the services they need," reports Tom Birmingham, co-founder.
ICC's sponsored ad pages have captured considerable search engine results for its' newest clients.
Fido, LLC - Providing flood and hurricane defense systems throughout the U.S.
OC Restoration, LLC - A Southern California based property damage restoration company, with over 20 years experience in the construction industry, serving Orange County.
Bartwood Construction, Inc. - A full service restoration and general contracting company in Southern California, providing Excellence in Insurance Restoration.
Accurate InfoSystems, Inc. - A New York-based claims adjustment company and established insurance liability and claims adjusting firm, providing high quality field investigations and consulting services to Insurance Companies, Self Insured Entities and Defense Attorneys.
New Jersey ServiceMaster Clean Franchises - ServiceMaster of the Shore Area, ServiceMaster of Cherry Hill, ServiceMaster Cleaning and Restoration Service, ServiceMaster to the Rescue, and ServiceMaster Cleaning Company, leaders in providing residential and commercial cleaning and restoration services.
ICC has designed a new package for Spring 2009, which is affordable for even the smallest marketing budget. Vendors can list their business in our premiere online directory, for one year, for a dollar a day.
ICC's Online Claim Posting Form is also showing great promise. With over 700 vendors in its database, both property owners and adjusters can post their claim project with the purpose of connecting with insurance claim professionals in the local area of the claim. The system is simple and easy to use. Once the claim project is posted, the database re-directs the information to no more than 3 local insurance claim contractors.
PostInsuranceClaim.Com connects qualified vendors with local claim projects. This cutting-edge resource expedites the insurance claim process and eliminate the grueling task of finding "the right person for the job."
ICC offers many online marketing services, including, but not limited to:
*National Online Directory Listing Service
*Lead Generation Service
*Website Design & Development Services
*Search Engine Optimization Services
*Search Engine Marketing Services
*Banner Advertising
*Interactive Marketing
*PodCasting Services
*Newsletter & Collateral Development
*Email Marketing Services
*Social Networking Consultation Services – NEW IN 2009
ICC offers its members EVERYTHING a business needs to effectively market their products and services online, at a fraction of the cost of traditional marketing.. ICC provide each client with the same arsenal of marketing tools, so there is no need to spend extra money to compete with a competing member.
ICC's Sponsored Ad pages are search engine optimized and typically, indexed quickly with the major search engines resulting in high rankings. ICC designs the Sponsored Ad page to add another layer of online marketing to assist with driving traffic to clients' business.
ICC maintains partnerships with insurance industry professionals in order to design and implement innovative marketing solutions for its' clients.
ICC's targeted client includes small insurance claim companies as well as larger corporate franchise insurance claim groups.
###