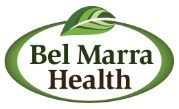 The results showed that women had a 17 percent greater chance of developing hearing loss if their BMI was between 30 and 34.
Toronto, ON (PRWEB) December 20, 2013
Bel Marra Health, who offers high-quality, specially formulated vitamins and nutritional supplements, reports on a recent study revealing the impact of excess weight on hearing problems.
As Bel Marra Health reports in its article, (http://www.belmarrahealth.com/weight-management/can-your-weight-be-the-cause-of-your-hearing-loss/) excess weight has been linked to numerous health problems. Hearing loss is a problem that affects roughly 48 million adults in the U.S., a 20 percent chunk of the American population. It's estimated that one out of every three people over the age of 65 suffers from hearing loss, and up to 0.3 percent of children have hearing problems or suffer from deafness.
Many factors contribute to hearing loss, such as otosclerosis, ototoxic medications, extremely loud noises, physical injuries to the head, and acoustic neuromas, among others. New research has uncovered an additional -- and unexpected -- link.
Brigham and Women's Hospital in Boston, Massachusetts conducted a large-scale study of more than 68,000 women that revealed a surprising link between obesity and hearing loss. Results could provide researchers with a clue into ways to prevent hearing loss despite aging.
The study, published in the October, 2013 online edition of the American Journal of Medicine, was conducted with information gathered in the Nurses' Health Study II between 1989 and 2009. The researchers examined the data, analyzing BMI, waist circumference, the amount of physical activity, and the reported hearing loss of participants. Validated biennial questionnaires provided the baseline for the study.
The results showed that women had a 17 percent greater chance of developing hearing loss if their BMI was between 30 and 34. Women with a BMI higher than 40 had a 25 percent greater chance of developing hearing loss than those with a healthy BMI (lower than 25).
In terms of waist circumference, a healthy measure was 71 cm (approximately 28 inches) or less. Women with a waist between 80 and 88 cm (31 and 35 inches) in circumference had an 11 percent higher chance of developing hearing problems than their healthy counterparts, while women with a waist circumference greater than 88 cm (35 inches) had a 27 percent higher chance.
Higher levels of physical activity proved to lower the risk of hearing loss. The women that were the most active physically had a 17 percent lower chance of developing hearing problems than less physically active women. Women that walked more than two hours per week had a 15 percent lower chance of hearing problems, while women that walked less than one hour per week had a greater chance.
The evidence suggests hearing loss is linked to both obesity and activity levels. Maintaining a healthy weight and staying active could help to reduce the risk factors of hearing loss, and may even be able to prevent it or slow its progression.
Researchers will need to study the connection between obesity and hearing loss further to determine just how critical a role health and exercise will play, but this study has shed some light on just how important it is to stay healthy and do plenty of exercise. If these two things can connect to hearing loss, it could open doors in the scientific community as to what other health problems may be connected to age-related hearing loss.
(Source: Sharon G. Curhan, Roland Eavey, Molin Wang, Meir J. Stampfer, Gary C. Curhan. Body Mass Index, Waist Circumference, Physical Activity, and Risk of Hearing Loss in Women. The American Journal of Medicine, 2013; 126 (12): 1142.e1 DOI: 10.1016/j.amjmed.2013.04.026)
Bel Marra Health is the maker of "Liquid 20/20 Vision," a high-quality nutritional supplement that helps improve vision and eye health, helps boost and protect night vision, and protects macular health. All ingredients are backed with scientific evidence. Every product is tested for safety, quality, and purity at every stage of the manufacturing process. Furthermore, Bel Marra Health products are produced only in Health Canada approved facilities, going the extra mile to ensure that our health-conscious customers are getting top quality products. For more information on Bel Marra Health visit http://www.belmarrahealth.com or call 1-866-531-0466.