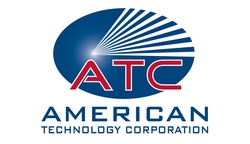 Through performing countless PCI audits, we've seen even large companies struggle to choose and then manage multiple security software products to achieve and maintain PCI compliance
St. Louis, MO (PRWEB) April 28, 2009
Although the Payment Card Industry Data Security Standard (PCI) has been around for years, many convenience store chains (c-stores) are still not PCI compliant. Compliance is mandatory for any c-store that accepts credit cards. However, many chains, especially those that are small to mid-size, continue to face the twin hurdles of limited budgets and meager IT resources. The partnership between American Technology Corporation (ATC) and Coalfire Systems helps c-stores overcome these obstacles and achieve PCI compliance despite budget and staff limitations.
Through this new partnership ATC's OmegaScan, an affordable hosted service for PCI compliance, now includes Coalfire's Rapid SAQ and Rapid Scan services. Before OmegaScan, c-stores had to identify and fix security issues in their retail systems for PCI compliance on their own: a daunting task for companies without the time or budget to purchase, install and manage multiple security software products. With a subscription to OmegaScan, c-stores can turn over the process of systems security, including external scanning, and related PCI compliance efforts to the experts at ATC. In addition, these customers will also have access to Coalfire's Rapid SAQ, a web-based, interactive tool that presents only questions relevant to the customer and then automatically creates the correct PCI documents.
"We're seeing incredible demand in the c-store industry for solutions that simplify the PCI compliance process," states Shekar Swamy, president of ATC. "With this partnership, OmegaScan simplifies securing retail systems and creating the documentation trail required to demonstrate PCI compliance. This offering enables small and mid-size c-store chains to become PCI compliant without hiring more staff and without losing focus on their businesses."
"Through performing countless PCI audits, we've seen even large companies struggle to choose and then manage multiple security software products to achieve and maintain PCI compliance," says Rick Dakin, president and senior security strategist at Coalfire Systems. "Subscribing to OmegaScan, which now includes Coalfire's automated scanning and SAQ services, gives small to mid-size c-store chains an edge: the ability to stay on top of PCI compliance, instead of falling behind."
To help c-stores and other retailers understand their responsibilities under PCI, ATC and Coalfire Systems have launched a new podcast series called 'Facts from the Front: A Qualified Security Assessor's View of PCI.' The first podcast, hosted by Shekar Swamy with guest Rick Dakin, covers the top three PCI compliance mistakes Qualified Security Assessors see out in the market today. In the second, guest Jim Fish from Coalfire discusses PCI tips for c-store operators. These PCI podcasts are available on the ATC website.
About American Technology Corporation:
Since 1991 ATC has helped companies across the country to centrally manage and secure distributed IT systems on the front lines of business. With our years of industry experience, we've developed the Omega family of solutions: a powerful combination of systems management and security software that simplifies the process of becoming and staying PCI compliant. Omega solutions are available both as a hosted service and as an installed system at the customer's data center. ATC's solutions are used every day by major convenience store chains, independent operators, specialty retail chains, large food service chains, mobile field personnel, and corporate sales forces. Visit the ATC website to learn more and to access the PCI podcasts.
About Coalfire
Exclusively an IT governance and IT management firm, Coalfire has successfully completed more than 3,000 IT risk management projects for commercial and government organizations to achieve regulatory compliance under an effective, balanced IT governance program. Since 2002, Coalfire has been a leading auditor for Visa's Cardholder Information Security Program (CISP) and, since its inception, the PCI standard. Coalfire provides PCI assessment and compliance services to merchants, service providers, processors and application developers throughout the U.S., Canada, the Caribbean, Latin America and Europe. Please visit the Coalfire Systems website to learn more.
# # #