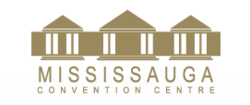 Mississauga, Ontario (PRWEB) July 31, 2012
Mississauga's premiere convention centre has opened its doors on its newly renovated centre boasting 30,000 square feet of social and corporate meeting space. They've also launched a brand new website to help event planners with planning the perfect social event or corporate event. The site provides users easy access to information and help for planning events and even social media features that allows them to easily share information with friends and family. With the newly designed space and website, the Mississauga Convention Centre is the go-to venue for all corporate and social events in Mississauga, Toronto, the Greater Toronto Area (GTA) and Southwestern Ontario.
The newly designed venue will be a real draw for new and returning guests who will instantly notice all of the newly created spaces and designs of the centre. As soon as you enter the property, guests are treated with a spectacular view of beautifully landscaped grounds, a regal foyer and tastefully decorated interior halls that create an atmosphere of elegance and luxury.
Guests of the Mississauga Convention Centre can continue to create a personalized event for any type of function. Both local and international guests have come to know that they can count on the centre for any and every detail, from set up to take down no matter how big or small the detail. The Centre is committed to creating an unforgettable experience for all of life's special moments. Customized menu selections from our in-house executive-chef mean you can tailor and personalize each event to your tastes and needs.
The new website will help party and event planners and organizers arrange everything from conception to completion of events from 8 to up to 2,400 guests. It's the ideal spot for weddings, banquets, trade-shows and all of life's special events. Guests can now share important details, gift ideas and any other information through a wide-selection of social media tools including Facebook, Twitter and Pinterest.
International and local guests such as the Mississauga Board of Trade, Mississauga Arts Council, the Mississauga Fire Fighters Association and others have come to know the Convention Centre for their elegance and superior hospitality. Multiple generations of families have chosen the venue to host their special functions, from weddings to confirmations to graduations and more. The Centre has been creating memorable experiences for their guests since the family-owned business opened their doors in 1978. The venue is conveniently located near highways 401, 403, 407 and 410 and Toronto Pearson International Airport. Guests can enjoy free and ample parking for all of their events.
We are located at 75 Derry Road West,Mississauga, Ontario L5W 1G3. To book a tour or for more information call us at 905.564.1920 or visit us online today at http://www.mississaugaconvention.com.
ABOUT MISSISSAUGA CONVENTION CENTRE
The Mississauga Convention Centre has been providing clients with exceptional service for both social and corporate functions since 1978. A family owned and operated business, our attention to detail; personalized care and exemplary customer service have been paramount to our success. Traditionally, social and corporate events have been held at hotels and international centers. Experience the best in elegant and luxurious event space, planning and hosting. Based in Mississauga, we cater to the Greater Toronto Area (GTA) including Toronto, Brampton, Oakville and Southwest Ontario.