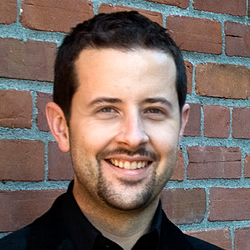 Vancouver, BC (PRWEB) September 8, 2009
WiderFunnel Marketing Optimization will present an in-depth webinar on how it used multivariate testing to achieve a 162% conversion rate lift for W3i's Profile Pimp for MySpace application.
On Wednesday, Sep 23, 2009 (at 2:00 PM - 3:00 PM EDT), WiderFunnel, together with W3i, will deliver a webinar detailing how it achieved a conversion rate lift of 162% for W3i's Profile Pimp for MySpace application landing page through multivariate testing.
W3i LLC, an application network that increases revenue, distribution and engagement for Windows applications and plug-ins, drives traffic from various sources including owned and operated sites which include Freeze.com, Screensaver.com, Wallpapers.com, and Profile-Pimp.net.
W3i identified the need to further increase the conversion rate on Profile-Pimp.net, the site which features their free desktop application for customizing MySpace profiles. The Profile Pimp application generates cut and paste HTML code for MySpace profiles and comes preloaded with backgrounds, layouts, graphics, music and more.
Working with WiderFunnel, W3i generated stellar conversion optimization results to their Profile Pimp landing page. A conversion optimization case study published on the WiderFunnel website shows detailed results with before & after images.
In the September 23, 2009 webinar, Peter Novotny, W3i's Manager of Marketing, and Chris Goward, WiderFunnel CEO, will take an in-depth look at the intricacies of Conversion Optimization with multivariate testing and reveal the mechanics of designing and executing an MVT test.
Lisa Nistler, Sr. Director of Marketing at W3i, points out, "Multivariate testing is a tremendously powerful technique to achieve conversion rate lift. However, as with all powerful tools, designing a multivariate test that delivers results can be very complex and time-consuming, especially for those without proper training. Working with WiderFunnel's team of conversion optimization experts, we achieved improvements to our landing page conversion rate that we could have only dreamed of."
Anyone interested in conversion optimization results can sign up for free for the September 23 webinar to learn more.
About WiderFunnel Marketing Optimization - WiderFunnel is a Conversion Optimization Services company that provides all the services required to design and execute conversion rate optimization strategies - with a guarantee. WiderFunnel helps both global and regional B-to-B and retail clients improve their lead-generation and Ecommerce conversion rates by leveraging Web Analytics for insights and tools such as Google Website Optimizer for A/B/n split-testing and multivariate testing. WiderFunnel plans, designs, codes and delivers website conversion funnels that are statistically proven to persuade a higher percentage of web visitors to become leads and customers. Clients include: eBay, Epson, SAP, Alfresco, Outrigger Hotels, Google and many others.
###