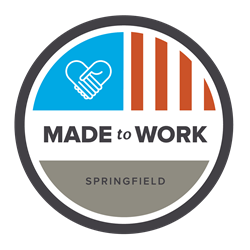 Springfield, MO (PRWEB) February 04, 2014
Convoy of Hope is launching an on-going networking event for job seekers and the unemployed on Tuesday, Feb. 11, at Central Assembly of God.
WHAT: Made to Work is a free community event for job hunters who are looking for resources and to make valuable networking connections.
WHY: To help people find gainful employment.
WHO:
Hiring companies include:

Lowe's, Delana Briggs, HR Manager
Penmac, Stuart Stinger, Branch Manager
Sunbelt Environmental Services, Inc., Lee Schaefer, CEO
Keynote Speaker:

Connie Kronholm, Workforce Project Coordinator at Missouri Division of Workforce Development
WHEN: Tuesday, Feb. 11, at 9:00 a.m. (doors open at 8:30 a.m.)
WHERE:
Central Assembly of God
1301 N. Boonville Ave.
Springfield, MO 65802
Register online at http://www.madetowork.org/Springfield as space is limited.
About Convoy of Hope
Convoy of Hope, a faith-based organization founded in 1994, has a driving passion to feed the world. With a long history as an early responder in times of natural disasters, Convoy of Hope has been a Four Star Charity for nine consecutive years. In the last 20 years, Convoy of Hope has served more than 63 million people. For more information, please visit http://www.convoyofhope.org.