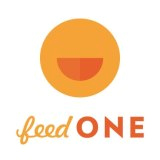 "We're grateful for the generosity of Qdoba," says Hal Donaldson
SPRINGFIELD, Mo. (PRWEB) January 06, 2015
During the month of January, 14 area Qdoba restaurants, owned and managed by Burrito Concepts, LLC, will partner with Convoy of Hope's feedONE initiative to feed hungry kids throughout the world.
"Our goal is to provide more than 100,000 meals to help these children in need," says Randy Allen, co-owner of Qdoba. "We hope our guests will join us in this worthy endeavor."
During the campaign, customers who donate $2.00 will receive a coupon for free chips and queso on their next visit (a $4.00 value). Donations will help fund Convoy of Hope's Children's Feeding Initiative where more than 146,000 children in 11 countries are fed nutritious meals.
"We're grateful for the generosity of Qdoba," says Hal Donaldson, president and co-founder of Convoy of Hope. "They're making a difference in the lives of many children who will have a hope and a future thanks to the generosity of Qdoba and its customers."
Select restaurants are located in Missouri, Arkansas and Oklahoma. Contact your local Qdoba restaurant to verify participation.
About Convoy of Hope
Convoy of Hope, a faith ­based organization founded in 1994, has a driving passion to feed the world. With a long history as an early responder in times of natural disasters, Convoy of Hope has been a Four Star Charity as recognized by Charity Navigator for 11 consecutive years. In the last 20 years, Convoy of Hope has served more than 70 million people. For more information, please visit http://www.convoyofhope.org.
About Burrito Concepts, LLC
Burrito Concepts, LLC, a franchisee of Qdoba Restaurant Corporation, was founded in 2003. It owns and operates 14 Qdoba Mexican Grill restaurants in Tulsa and Stillwater, Okla., Rogers and Fayetteville, Ark., and Springfield and Joplin, Mo., with public service focus in each of their communities. For more information regarding Burrito Concepts, LLC and community involvement, visit http://www.goodwillandguacamole.com. For additional information regarding Qdoba Mexican Grill, visit http://www.Qdoba.com.