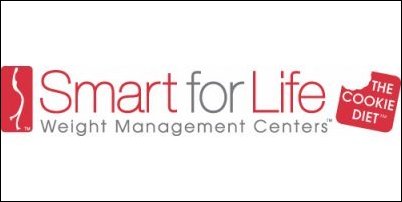 Boca Raton, FL (PRWEB) March 12, 2007
Smart for Life Weight Management Centers™ has the answer to win the war on health problems and expense associated with obesity: The Cookie Diet™.
"Obesity has become a crucial health and economic problem for our nation. Medical costs alone reflect the significance of the challenge," said Dr. Sasson Moulavi, Chief Medical Officer of OS Medical Care Holdings, the emerging growth weight management chain doing business as Smart For Life Weight Management Centers.
Obesity and its associated health problems have substantial economic consequences for the U.S. health care system. In 2007 it is projected to cost individuals and the government an additional whopping $140 billion. According to a Surgeon General report, most of theses costs are due to type 2 diabetes, coronary heart disease, and hypertension.
"Being overweight can be dangerous to your wealth," said Jay L. Zagorsky, an economist at Ohio State University who has looked at the relationship between various economic and sociological factors and a measure of obesity called the body mass index.
In a report published in the New York Times, in Florida alone, an additional $4 billion is spent on Medicare and Medicade only. These costs are ultimately paid for by the consumer in the form of taxes and higher insurance premiums.
And there are still other 'invisible' costs. The airline industry has been hit hard in recent years by the additional weight its passengers are carrying. The industry has had to revise their approach to policies such as baggage weight limits to account for the rising adiposity of their customers.
The airline industry had to purchase an additional 350 million gallons of jet fuel in 2005, which resulted in an additional $275 million in expenses due solely to the increased weight of passengers. Thus, the increase may not concern the individual with their own overeating; however, with the increase in airline ticket prices they may be affected as a consumer.
Moulavi's recommendation? The Cookie Diet™, the popular diet of the national weight management chain Smart for Life Weight Management Centers™. Smart for Life's system require clients to eat cookies all day long. When clients follow the program, they lose an average of 12 to 15 pounds per month. The secret is a specially formulated protein-rich cookie and a doctor's supervision.
The cookies are full of nutrients, amino acids, and fiber which suppress hunger while still supplying the body with the protein it needs. They are also all-natural and have no chemical appetite suppressants or artificial sweeteners. Patients praise the diet for its excellent hunger control and rapid weight loss.
Smart for Life Weight Management Centers, with corporate headquarters in Boca Raton, FL, has 32 locations throughout the United States and Canada with another 40 either under construction or contracted for.
So, Smart for Life asks what people want: another couple jelly donuts or a cheaper airline ticket to Europe this summer?
Contact:
Phil Volluck
Smart for Life Weight Management
561.394.5300
###