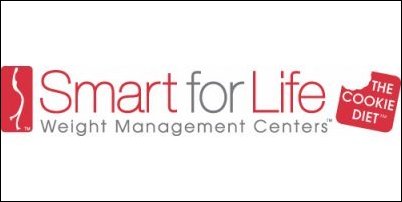 I flew Seahawk helicopters for seven years with two deployments in the Persian Gulf. I have always had to struggle with my weight, coming from a family of overweight people. The disciplines and regimented schedule as a Naval Aviator kept me in shape. However, with my career, my family with three active kids and not being able to workout as much, my weight has crept up to an unhealthy 300 pounds
Los Angeles, CA (PRWEB) April 2, 2007
Buzz Park of CBS Radio-KFWB News 980 and Smart for Life Weight Management Centers™, have teamed up to create a "buzz" for the Cookie Diet™ in L.A.
Brian "Buzz" Park, Account Executive with KFWB Radio, has created a lot of excitement by losing weight and letting all of LA know about it with commercials on the radio. He is spilling his guts everyday with live commercials and a blog on http://www.kfwb.com.
Buzz Park, as he is known, has struggled to lose weight since his days as a Navy Pilot. "I flew Seahawk helicopters for seven years with two deployments in the Persian Gulf. I have always had to struggle with my weight, coming from a family of overweight people. The disciplines and regimented schedule as a Naval Aviator kept me in shape. However, with my career, my family with three active kids and not being able to workout as much, my weight has crept up to an unhealthy 300 pounds," Buzz confides.
Buzz tried several popular diets, and had been on a nationally advertised diet for about three months prior to discovering the Smart for Life Weight Management Cookie Diet™. "I lost some weight on those diets, but got tired of all the food preparation and "TV Dinner" quality of the entrees. None of the other programs could offer me the quick results I was looking for, nor did they prepare me for the proper eating habits, that were the real root of my problems," said Buzz. Discouraged with the other weight loss options, he almost gave up and resolved himself to always being overweight.
Although, initially skeptical that you could lose weight eating cookies, the Smart for Life™ Program soon turned Buzz into a believer. "I like the fact that the program is medically supervised and offers a thorough physical examination by a physician, with a metabolism profile, and one-on-one counselor supervision," said Buzz.
Eating the six Smart Cookies™ each day, that are made from natural, organic ingredients and a low fat, high protein dinner in the evening kept Buzz hunger-free, and helped convince him to stick to the program. During his first 3 weeks on the Smart for Life™ Weight Management Program, Buzz lost as much weight as he had reached on his previous diet. Since being on the Smart for Life Cookie Diet™, Buzz has lost over 33 pounds in 6 weeks, and is well on his way of reaching his goal weight of 220 lbs.
Contact:
Neil Friedman
Smart for Life Weight Management Centers™
310-623-1999
Email: tuffcookie @ cookiediet.com
http://www.cookiediet.com
###