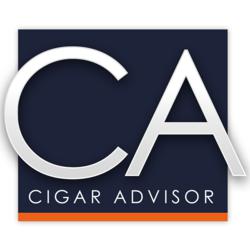 'Man does not live by bread alone?' It's true, unless you have an insatiable craving for peanut butter & jelly sandwiches.
Easton, PA (PRWEB) June 23, 2013
The all-new Cigar Advisor is an online cigar magazine that brings a fresh, irreverent, and down-to-earth perspective on all things cigars to thousands of smokers. In addition to educational cigar content and behind-the-scenes cigar industry articles from some of the business's top names, Cigar Advisor delivers an array of content about a variety of topics of interest to people who enjoy the cigar lifestyle. The magazine also features cigar reviews and ratings submitted by real smokers. Cigar Advisor has just published two new Lifestyle 101 pieces, giving men tips for the kitchen: the need for a good cookbook, and how to grill poultry.
Gary Korb, Cigar Advisor Executive Editor, notes that while some men's culinary skills are limited to grilling steaks, burgers, chicken, and ribs, a lot of guys could benefit from having a decent cookbook in the house. "You don't have to be a Gordon Ramsey - but if you want to learn how to cook great meals, it pays to have a good cookbook on your kitchen shelf," Gary says.
Referencing those among us who subsist mostly on a diet of fast food, Chinese takeout, and microwave fare, Gary writes that it helps to know how to cook…at least a little. "What's that expression...'Man does not live by bread alone?' It's true, unless you have an insatiable craving for peanut butter & jelly sandwiches." He recommends "The JOY of Cooking" by Irma S. Rombauer. "Considered 'the Mother of all cookbooks,'" Korb says, "Just about every recipe from fried eggs to Beef Wellington is in there."
Cigar Advisor has also released "Grilling Healthy: Poultry Revisited." Written as an overview and guide by Executive Editor Hayward "Lou" Tenney, it offers practical advice for preparing easy and delicious poultry for the grill.
Tenney explains that one of the biggest reasons we gain weight is "the quantity of calories we consume." He adds, "This is especially apparent during barbecue season, when many backyard cooks favor huge steaks, cheeseburgers and hot dogs on nutritionally worthless rolls, sauce-laden ribs, and the like. Tasty and familiar though these options may be, they're best enjoyed infrequently."
Lou recommends leaner proteins like chicken and turkey breast, which are well-suited for grilling using a variety of preparations. He then outlines three such methods: brining meat in a solution of salt and sugar, marinating using a lean, flavorful marinade, and using a dry rub.
Lastly, Tenney advises against using store-bought sauces, especially barbecue sauces, which "are loaded with sugars, and can quickly scale up the calorie count of your otherwise-healthy meal."
About Cigar Advisor Magazine
Cigar Advisor magazine is a digital publication created for real cigar enthusiasts who love tobacco and live the lifestyle. Cigar smokers are passionate about almost everything they do - whether it's the drinks they savor, the food they devour, the cars and motorcycles they dream of, the sports they're fanatical about or the women they love, Cigar Advisor shares those passions with a razor-sharp edge, soaking up each day and experience as if it were our last. Find that passion and more on display at CigarAdvisor.com.