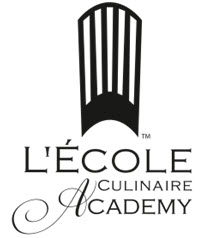 St. Louis, Missouri (PRWEB) April 18, 2012
The L'Ecole Culinaire Academy, an academy for culinary development that is open to the public, presents Wine Wednesday through the end of May. Wine Wednesday is a series of classes in wine tasting basics, hosted by STL Winegirl Angela Ortmann. The sessions are designed to enhance the participants' experience in the art of the "swirl, sniff and sip" as well as highlight other key factors used to analyze and identify defining characteristics of wine. Each week, the course will focus on one topic, allowing participants to select courses based on their schedules and interests. All Wine Wednesday classes are located at 9200 Olive Blvd. and begin at 5:30 p.m. The cost is $25 per class and can be paid on-line at http://www.lecoleacademy.com.
The wine class topics and weeks are as follows:

4/18: Pairing Wine & Cheese –taste a selection of fine domestic cheeses and wines from across the USA
4/25: Around the World: Riesling
5/2: Wine Tasting Basics - learn the art of the swirl, sniff and sip
5/9: Rosé – explore the world of pink wine
5/16: Pairing Wine and Cheese – taste a selection of fine cheeses and wine pairings from France
5/23: Around the World: Pinot Noir
5/30: Missouri Wine
L'Ecole Culinaire Academy offers cooking classes in St. Louis that are designed for the public. Classes range from cooking and wine tasting to ice carving and baking. The 2,000-square-foot facility is equipped with high-end residential appliances to give students the feel of a home kitchen. Opened in 2011, L'Ecole Culinaire Academy is located at 9200 Olive Boulevard, Suite 108, in the Shoppes at Price Crossing, Olivette. More information about the Academy can be found at http://www.lecoleacademy.com or by calling 314-264-1999.