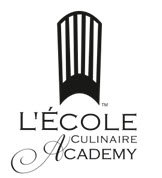 St. Louis, Missouri (PRWEB) September 19, 2012
L'École Culinaire Academy announces a new selection of 50 cooking classes in St. Louis this September and October designed for professional and amateur "chefs" regardless of skill level. Participants can expand their cooking abilities and advance their techniques while learning a variety of recipes for entrees and desserts, wine appreciation and everything in-between. Classes are taught in the industry-current kitchen at L'École Culinaire Academy, 9200 Olive Boulevard, Suite 108.
The September class schedule at L'École Culinaire Academy is varied and designed to tempt culinarians to try new and interesting ways to diversify their talents. Two specialized classes in Italian and French cuisines with also be offered this month. Date Night: Italian Cuisine is scheduled on Sept. 21 from 6 to 9 p.m and on Sept. 28, from 6 to 9 p.m., Date Night: French Cuisine will give students the knowledge needed to prepare specialty French dishes such as Coquille St. Jacques, Roast Rack of Lamb, Haricots Vertes Amandine and Potato au Gratin.
"Cooking should be fun and rewarding for all ages and skill levels. Classes like these allow a broad range of people to experience the joy and fun that cooking evokes," said Chef Matthew Borchardt, Director of L'École Culinaire Academy. "While our classes can teach even the most seasoned professionals something new, we strive to equip the every-day chef with the skills, recipes and confidence to prepare delicious meals."
The October schedule at L'École Culinaire Academy also delivers interesting, seasonal classes. The "What's a Braise Anyway?" class is offered Oct. 4 from 6 to 9 p.m. Chefs will instruct meat lovers on how to cook Beef Daube, Chicken Mirabella and Lamb Curry.
Two special Halloween classes will be offered throughout the month of October. On Oct. 20, from 9 a.m to 12 p.m., the Pumpkin Carving class supplies a large pumpkin and the skills needed for carving and etching a seasonal favorite. Two Halloween Treats for Kids classes show children how to make marshmallow treats, Marzipan and Apple Cider. These classes are available Oct. 24, from 5 to 9 p.m., and Oct. 27 from 12 to 4 p.m.
All classes taught at the L'Ecole Culinaire Academy for Culinary Development in Olivette. To register for a cooking course in St. Louis, to view a full list of classes and schedules and for more information, visit http://www.lecoleacademy.com or call 314-264-1999.
L'Ecole Academy
9200 Olive Blvd., Suite 108
Olivette, MO 63132
314-264-1999
L'Ecole Culinaire Academy
L'Ecole Culinaire Academy offers cooking courses designed for the public. Classes range from cooking to wine tasting; ice carving to baking. The 2,000-square-foot facility is equipped with high-end residential appliances to give students the feel of a home kitchen. L'Ecole Culinaire Academy is located at 9200 Olive Boulevard, Suite 108, in the Shoppes at Price Crossing, Olivette. More information about the Academy can be found at http://www.lecoleacademy.com or by calling 314-264-1999.