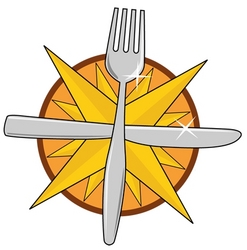 We also hope to create a resource of exceptional recipes and information about unusual ingredients.
Boston, MA (PRWEB) July 3, 2008
Food lovers no longer have an excuse not to prepare their favorite dishes, regardless how rare or exotic they are. Cook's Compass has put together the three key elements to make a great cook out of anyone willing to dare: the places to buy ingredients, the recipes, and the community of people like you.
Cook's Compass launched its web site to help people find recipes and ingredients, and the local stores that carry those ingredients. Registered users are able to rate stores, add new ones, and read the comments other users have posted. It is a tool for people to explore their neighborhoods and find the rare ingredients they couldn't get before.
From the everyday to the exotic, you can find ingredients and the best places to buy them at Cook's Compass. Before Cook's Compass it was difficult to prepare exotic dishes from Thailand, India or Mexico without having a friend who knew where to get the ingredients. This will no longer be a problem; Cook's Compass not only shows users the most convenient stores with the product they are looking for, but also has customer's reviews and ratings to help the user know what to expect from each store.
The web page relies strongly on user's input. Even though huge efforts are being made to have every single store on the database, Cook's Compass is looking for users to share their knowledge and tell others about that special place only they know of. Putting this knowledge together is where the site will add even more value to its users.
"We're interested in helping people get each other to explore their neighborhood, to help people discover new places to shop, new ingredients to use, and new cuisines to try" says Jesse Colman, co-founder of Cook's Compass "We also hope to create a resource of exceptional recipes and information about unusual ingredients."
Additionally, Cook's Compass is great for store owners. It is no secret how expensive advertising can be, especially when one is trying to reach a very specific target. With Cook's Compass, store owners can add their store to the online database and connect with consumers who want what these stores sell. Colman explains "We hope to create means for store owners themselves to reach out to people in their area with more information about who they are and what is special about them."
Great recipes, any ingredient one may need, and the information on where to find them…a winning combination. The web site is evolving and the owners know how important the role of the user is. "In the end our users will determine which of our tools are useful and which are not, but we have many ideas and look forward to seeing how they play out."
For further information please log on to http://www.cookscompass.com
# # #