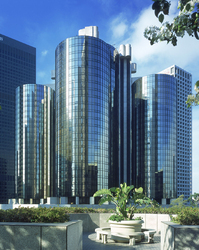 Los Angeles (PRWEB) August 11, 2009
Join The Westin Bonaventure Hotel & Suites for an all-organic food, three-course culinary class with a paired orgainic beer and wine tasting in August.
Cooking and entertaining at home has become increasingly popular. This cooking class will show you how to become a celebrity in your own kitchen and wow your guests with imaginative courses using local, market fresh ingredients. Participants will be guided by Chef Andreas as they prepare their own meals to enjoy at the Chef's Table along with a wine pairing.
For the August cooking class, the first course will begin with a tossed organic green salad. The entree will feature organic, freshly made Tagliatelle pasta. Students will learn how to make and cut pasta the traditional way, which will be served with a Tomato Cherokee Summer Harvest sauce and organic Chicken Paillard. For dessert, a savory Summer Plum Tart will be created and served. Participants will also sample paired organic beer and wine, carefully selected to complement each course.
The class will be held on Saturday, August 22, 2009 beginning at 1:00pm at The Westin Bonaventure Hotel & Suites, 404 S. Figueroa Street in downtown Los Angeles.
Interested participants may RSVP by calling the hotel at (213) 624-1000. Seating is limited to 25 participants, over 21 years of age, with a cost of $35 per person. Reservations are taken on a first come, first served basis.
###