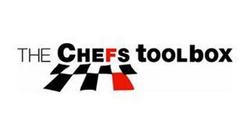 Sydney, NSW (PRWEB) January 17, 2008
Recognising that much of the pleasure in cooking comes from presenting and enjoying the final dish, fast-growing Australian party plan company The Chefs Toolbox has released a stylish new range of white porcelain dinnerware.
The range will look great in your home and, while handcrafted from fine quality porcelain, is robust enough for everyday use. The brilliant white colour is sure to match any table setting. Designed to complement modern lifestyles, it can be used in the oven, microwave, freezer and dishwasher.
The Toolbox Designs Australia range offers you an elegant way to present your home-cooked creations, every day. Why put up with using old, chipped crockery while the good china collects dust in the cupboard, waiting for the next batch of special visitors? With Toolbox Designs Australia, you can experience the joy of eating from fine quality porcelain every day.
The dinnerware is sold in sets of four pieces so you can build up your collection as your needs change and your family grows. The range includes:

40cm x 24cm Platter
27cm Dinner Plates (set of 4)
19cm Side Plates (set of 4)
17cm Square Breakfast Bowls (set of 4)
350ml Porcelain Mugs (set of 4)
The Toolbox Designs Australia porcelain dinnerware is available from The Chefs Toolbox's online store: http://www.chefstoolbox.com.au or through their Cooking Parties. Prices start at $29 for a set of four side plates.
About the Chefs Toolbox
The Chefs Toolbox brings new ideas to cooking at home by marrying great recipes with clever cookware to bring fabulous food into the home. The Chefs Toolbox offers top quality cookware through home cooking workshops and their online store. By providing free cooking workshops designed for modern lifestyles, The Chefs Toolbox aims to encourage an appreciation of great food and show that fabulous meals are easy with the right tools and a few simple techniques.
###