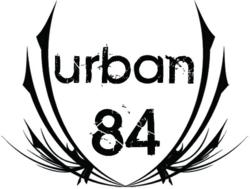 Urban 84 is home to high quality, casual designer T-shirts, and interesting, complimentary apparel.
Upper Marlboro, MD (PRWEB) January 24, 2012
Urban 84, a new internet-based designer T-shirt and apparel store, creates a unique place in the T-shirt market by focusing on customer satisfaction and by blending high quality materials with casual, interesting designs. The result is an affordable and comfortable designer T-Shirt for wear in a wide-range of social settings. The shirts fill a gap between average, run-of-the-mill Tees and loud, elaborately designed Tees. Urban 84 is continually adding new, original T-shirt designs, as well as, providing fun, complementary apparel from high-end manufacturers and distributors. Urban 84 is located at http://www.urban84.com.
The five original designs already completed—Crest, Clock Tower, Dragon, Stonehenge, and Venezia—are all on T-shirts now, and available for purchase. These and new designs will eventually be added to other garment types, as well. Urban 84 will constantly strive to distinguish itself by using casual and unique designs, and only the highest quality materials, such as: premium tagless shirts for maximum comfort and premium water based and discharge inks for a soft, smooth feeling and long-lasting design. All the while, Urban 84 will keep costs down for the buyer without sacrificing quality.
Founded in 2011, Urban 84 is based out of Upper Marlboro, Maryland. Being a small business, Urban 84 can more easily cater to each and every client by ensuring they are pleased with their purchases and by listening to their requests. Urban 84 can also more easily work with other small business, and is pleased to announce Capital Comics located in historic downtown Annapolis, Maryland is carrying Urban 84 shirts now. Capital Comics (http://www.capitalcomicsmd.com) is a popular and friendly comic book store, featuring a wealth of pop culture merchandise and offering the authentic comic book store experience.
Urban 84 is donating a portion of sales to two great organizations. The first is The Hunter Nelson Sturge-Weber Center at Kennedy Krieger Institute. The donations will directly benefit the caring of patients with and the research of Sturge-Weber Syndrome (SWS), which is "…the association of a facial port-wine birthmark with abnormal vessels on the surface of the brain, glaucoma, or both." More information can be found at: http://sturgeweber.kennedykrieger.org. The owner of Urban 84's niece is afflicted with this rare disease, and all donations are in honor of her. The second organization is Save Vernazza ONLUS, an Italian nonprofit organization whose mission is to rebuild, restore, and preserve the town of Vernazza, Italy. "Torrential rains, massive flooding & over 100 mudslides took the lives of 3 residents, terrorized locals & visitors, caused over 108 million Euro in damages and left the town buried in over 4 meters/13+ feet of mud & debris. Under evacuation, residents & visitors are unable to return until Vernazza is safe again." More information can be found at: http://www.savevernazza.com. As the company grows, Urban 84 hopes to help other charitable organizations.
Urban 84's online store provides the consumer with a cost-effective option when buying designer T-shirts and interesting complementary apparel. Continually adding new designs, Urban 84 strives to please its growing internet fan base. Unique, stylish, comfortable, and casual plus high quality materials at an affordable price makes for a must buy T-shirt.
About Urban 84
Urban 84, a new online designer T-shirt and apparel store, was founded in 2011 by Michael DeCesaris to produce a casual, yet affordable designer T-shirt of the highest quality. Urban 84 also offers complimentary and fun apparel from premium manufacturers and distributors. Based out of Maryland, Urban 84 is an online store but works with brick and mortar stores as well, such as Capital Comics in historic downtown Annapolis, MD. To inquire about having Urban 84 designer T-shirts in your store, simply email, call 888-577-9980, or visit the website at http://www.urban84.com.
###