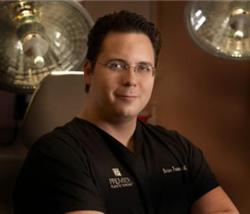 By reserving an entire site for information, photos, and contact information, you can feel free to browse and learn all aspects of this procedure
Pittsburgh, PA (PRWEB) August 28, 2012
Dr. Brian Heil and the team at Premier Plastic Surgery announced a new website dedicated to presenting information about CoolSculpting. Pittsburgh residents can now receive detailed information about this new, non-surgical technology that uses near freezing temperatures to target excess fat for safe and effective removal. This website was designed specifically with this goal in mind, aiming to help educate prospective patients about cryolipolysis.
"With more and more people looking into plastic surgery, we feel that a website dedicated to this new technology will help prospective patients learn more about their options," said Dr. Heil. "We're really excited about this body contouring technique and are proud to offer it in our offices in Pennsylvania."
In Pittsburgh, CoolSculpting is gaining in popularity, but many people still have not heard about the revolutionary procedure. The website features informative descriptions on how the process works. There are before and after pictures of successful treatments to provide a visual for results. There are also social sharing features, so that visitors can share the information on the website with their friends.
"By reserving an entire site for information, photos, and contact information, you can feel free to browse and learn all aspects of this procedure," said Dr. Heil. "You can also be sure that you're getting reliable information with this resource."
About Premier Plastic Surgery
Premier Plastic Surgery and Dermatology offers a wide range of advanced procedures in plastic surgery. Dr. Brian Heil and Dr. Ana Busquets are board certified professionals that provide a personalized approach to surgical procedures. Their offices offer the full spectrum of fat reduction techniques, as well as procedures from non-invasive techniques to traditional surgical approaches.
For CoolSculpting, Pittsburgh men and women can explore their options with Dr. Brian Heil at Premier Plastic Surgery. Visit http://www.chillthefat.com/ or contact one of their convenient locations.