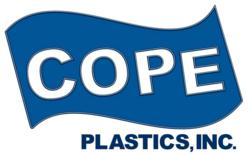 (PRWEB) June 10, 2013
Cope Plastics, Inc. – Alton, IL will be featured in the June 10th edition of Forbes Magazine. A special "Women Business Leaders" section will feature the woman-owned family business and its strategic effort to expand their sales footprint into new territories.
To read the full article, visit our website at: http://www.copeplastics.com/cmss_files/attachmentlibrary/webCope-Plastics-06-10-13-FBMI00098.pdf
Cope Plastics is the premier distributor and fabricator of plastic sheet, rod and tube across the Midwest delivering solutions to our valued customers since 1946. The company is proud to be a certified Women Owned Business by the NWBOC since 2012.