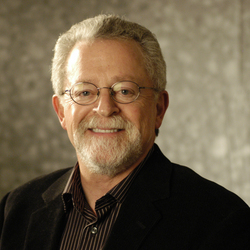 A Fortune 100 insurer has invested in over 15,000 CDs from CopingUniversity.com, founded by Dave Balch after caring for his wife through four bouts with breast cancer.
Twin Peaks, CA (PRWEB) October 7, 2010
Family caregivers can learn coping skills and techniques through distribution of over 15,000 CDs purchased by a Fortune 100 insurer from CopingUniversity.com, founded by Dave Balch. Balch was caregiver for his wife through four bouts with breast cancer and founded CopingUniversity.com in his ongoing commitment to help others deal with similar challenges. Balch's wife, Christine, now an 8 ½ -year survivor, is doing fine now; they both give a lot of credit to the coping skills that helped them get through it.
Balch has been working to help others learn coping skills ever since 2003 when Christine's initial treatment was completed. First was a book, "Cancer for Two" and then a speaking program titled, "You Can Handle More Than You Think You Can." A major pharmaceutical company purchased 35,000 books and sent him around the country sponsoring over 60 presentations to groups of patients, caregivers, and healthcare professionals. The presentation is now available as a DVD, recorded in front of 1,000 oncology nurses.
CopingUniversity.com is the culmination of all of Balch's work to date. The site provides a number of free online resources for caregivers, patients, families, and friends including a series of unique audio interviews with world-class experts in various fields who provide valuable and unusual perspectives on coping skills. The programs are free to stream or download, and are also available on CD.
A new feature of CopingUnversity.com is Coping Quickies, an email series of quick tips to help reduce and avoid stress. This service is free at http://www.CopingQuickies.com.
Since the Fortune 100 partner was introduced to Balch and CopingUniversity.com, they have invested in more than 15,000 CDs to give to caregivers and invited him to:

participate as a caregiving expert in their booth at a national event
speak at that national event
write for their caregiver website
In 2007, Balch was profiled in The Wall Street Journal including a video produced by WSJ that was the most-watched video on their site for 5 days!
# # #