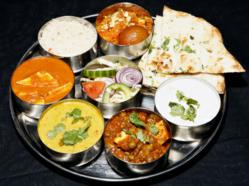 People around the world love Indian cuisine. Our traditional and ethnic copper tableware is going to add to sensory delight
Gurgaon, India (PRWEB) April 29, 2011
Online India shopping store ShalinIndia has launched unique copper tableware and dinnerware set that is meant to give people authentic Indian dining experience. Copper is known to have several ayurvedic healing properties and copper utensils have been used in Indian homes for thousands of years.
"People around the world love Indian cuisine. Our traditional and ethnic copper tableware is going to add to their sensory delight. People will be able to have authentic and traditional Indian dining experience with these copperware dinnerware", said Shalini Verma, founder of ShalinIndia.com
Shalini Verma added, "copper has certain microbial properties and has been traditionally used for healing in ayurvedic methods of treatments. In India it has been traditionally believed that copper is necessary for the formation of red blood cells and other components of the blood system, and for the healthy growth, development, and maintenance of bone, connective tissue, brain, heart, and many other body organs."
ShalinIndia's copperware include uniquely designed serving utensils like the Karahis for serving hot Indian curry, dekchis for serving rice and biryani, serving tray for Indian tandoori naans and paneer, large size plates called thalis, and jugs and tumblers for drinking lassi and water.
Hereditary artisans of Mathura in north India have handcrafted these copper dining and kitchen utensils. These wares are double walled (inside steel and outside copper), and help keep the food warm longer. Indian food is best relished when it is hot", explained Shalini Verma.
###