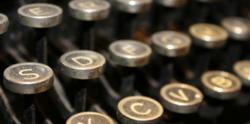 Sales letters and other marketing tools generally require a trained copywriter.
San Francisco, California (PRWEB) December 20, 2012
MarketersBlackBook.com has written and published a how to find a copywriter for web businesses hiring guide online. This new guide explains the process of how to hire a writer that can produce results for sales letters, website content, press releases and other promotional tools. To go with this guide, resources are provided that can be used to find talented writers in the U.S. This guide can be accessed at http://marketersblackbook.com/copywriting/how-to-find-a-trained-sales-copywriter.
Content writing and sales writing each offer different forms of consumer education. Companies that promote products or services can often find a content writer to create materials that help inform consumers. Sales letters and other marketing tools generally require a trained copywriter that understands the market and how to convert consumers from readers into buyers.
The new guide published online is designed to help businesses that have an immediate need for sales copy, marketing plans, grant writing and other needs that requires specially trained individuals to create. The expansion of freelance writers on the Internet has helped to provide more opportunities for companies to connect with writers in all parts of the U.S. according to the published guide.
The new opportunities that companies and entrepreneurs have online for distribution of written words is helping to create more income streams. Things like mobile marketing, e-books, affiliate promotion and other tools can be explored to help reach more paying consumers. The MarketersBlackBook.com hiring guide is one resource now online that is designed to help eliminate the legwork and mistakes that can happen when searching for trained writers.
Apart from this new guide, additional guides and articles are now accessible from the Marketer's Black Book website to introduce business owners and entrepreneurs to new concepts for growing a business online. A new Facebook page has been created to provide additional forms of learning materials at https://www.facebook.com/marketersblackbook.
About Marketer's Black Book
Marketer's Black Book provides business training and entrepreneur resources online. The online portion of this company is updated each day with new strategies, tips and additional resources to help men and women to expand business operations on the Internet. The installment in 2012 of in-person seminars has helped the Marketer's Black Book company to provide one-on-one training to those that benefit from seminar training and resources provided. New seminars and programs are currently planned for the 2013 year as more business owners and entrepreneurs are accessing the training provided.