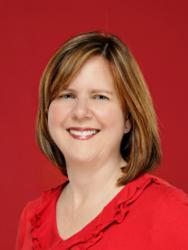 I am proud to share my expertise and experience with other copywriters through PWA's guest writer series.
Oviedo, FL (PRWEB) March 27, 2013
Gloria Rand, well-known SEO copywriter, marketing consultant and social media guru was chosen to participate in the March 2013 Guest Writer Series for The Professional Writers' Alliance. Her four articles on The Writer's Voice may be viewed on the Alliance website. A members-only site, The Professional Writers' Alliance is the ultimate resource for professional copywriters and provides its membership with answers to questions all writers have, via an in-depth series of professional articles that change weekly during each calendar month.
"As a professional copywriter, I know how important it is to continue to improve my craft so that I can provide quality work for my clients. I am proud to share my expertise and experience with other copywriters through PWA's guest writer series," said Ms. Rand.
Gloria Rand is the latest in the series of Guest Writers to respond as an industry expert to questions of vital concern to the copywriting profession. These questions include topics such as: "Who are potential clients? How do I market my writing services? What are the most lucrative writing niches? How do I decide on a niche? What's the best tone to use?" and more. In her series, Gloria Rand explores The Writer's Voice in great depth-- what it is, why it's important for the writer and the reader, as well as the different methods writers can use to develop it. These aspects are defined within each of the four articles as follows:

Five Steps to Developing Your Unique Writing Voice
Gloria Rand introduces the concept of the writing voice, and offers five practical steps every writer can take to develop their own unique voice.
What Lies Beneath - Bringing Your Writing Voice to the Surface
A look at why blog writing is an effective method for writers to find their voice.

Why Your Writing Voice Is Important to Your Readers
Gloria Rand expands on the importance of a writing voice – why its development is necessary for the writer and why it also matters to the reader.
Stop Looking and Start Writing
Why it's necessary for a writer to stop reading and get on with the business of writing in order to develop his/her own unique style
About Gloria Rand
A former writer and producer for the award-winning PBS show, "Nightly Business Report," Gloria now shares her extensive knowledge of social media and marketing with business owners through her YouTube channel and TV appearances on Central Florida News 13, as well as her live workshops and webinars. Her experience as a work-at-home mom has been documented in the book, "Mogul Mom – How to Quit Your Job, Start Your Own Business, and Join the Work-at-Home Mom Revolution." Gloria Rand's Blog has been rated as one of the top 11-copywriting blogs to focus on search engine optimization, according to WordStream Internet Marketing Blog. For more information, please contact:
About The Professional Writers' Alliance. The ultimate resource for any serious writer who wants a complete understanding of the writing and marketing process, The Professional Writers' Alliance helps writers put their career plans in motion, provides expert advise for success and answers questions pertaining to the field of copywriting. Their website is located at: http://www.professionalwritersalliance.com.