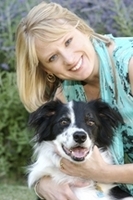 Getting this part of Internet marketing right is so critical that I'm spending several months teaching about it to make sure attendees have a solid grasp of how to create and profitably harness buzz in email lists and social networks
Prescott, AZ (PRWEB) March 7, 2009
Michele PW (Pariza Wacek) has done it again. The accomplished online marketing guru has designed an interactive class to teach entrepreneurs how to build excitement among their online contacts. With the right tools, Pariza Wacek says, this excitement can translate into cold, hard cash. But do it wrong, she warns, and the buzz that took time, money and energy to create will have little impact on a business owner's bottom line.
"Getting this part of Internet marketing right is so critical that I'm spending several months teaching about it to make sure attendees have a solid grasp of how to create and profitably harness buzz in email lists and social networks," Pariza Wacek said.
The class is the second in a three-part series, "How to Create a Buzz About Your New Product or Service," and airs March 10 at 4 pm Pacific/7 pm Eastern. This class builds on February's installment which focused on email list and social network building, and lays the groundwork for part three where Pariza Wacek will address how to turn buzz into cash.
Each installment is courtesy of Pariza Wacek's Copywriting and Marketing Success Circle, a marketing strategy- in-a-box membership program that guarantees recession-proof results. Entrepreneurs can attend the class by signing up for the Success Circle through http://www.michelepw.com/successcircle.
People who join Pariza Wacek's Success Circle have access to earlier calls, so it's easy to catch up with the first part of this call and join in for the second call on buzz building.
"Once they're on your list, you must get them excited. This buzz is tremendously important because it shores up all aspects of your business," Pariza Wacek said. "It's even bigger than just selling a product or service. It's also how you can start building excitement, brand recognition, visibility and credibility."
Michele Pariza Wacek (PW), known as the $Ka-Ching!$ Marketing Strategist, specializes in writing copy and creating hypnotic marketing campaigns that get prospects to take action. She also specializes in warm Web 2.0 traffic strategies. Visit her online at http://www.michelepw.com/successcircle.
# # #