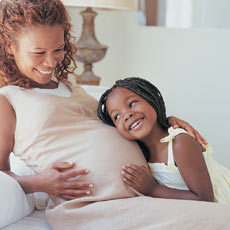 As a way giving back to the community, we're proud to be offering expectant parents the opportunity to win free cord blood banking through our Mother's Day cord blood banking giveaway and free infant CPR training certification to help protect their family's future health
Los Angeles, CA (PRWEB) May 13, 2008
For many expectant parents cord blood banking has been an easy decision due to emerging medical advancements and life saving benefits of cord blood stem cells. To date, cord blood stem cells have been used to treat over 40 life threatening diseases including certain cancers and inherited disorders and have promise for diseases such as diabetes, brain injury and heart disease.
In celebration of Mother's Day, Los Angeles-based Family Cord Blood Services is offering expectant parents a chance to win free cord blood banking, a value of $1650, which includes enrollment, collection kit, medical courier transport of cord blood, processing, and one year of umbilical cord blood storage. Expectant parents can enter the Giveaway until the end of May.
Expectant parents can enter to win free cord blood banking directly by signing up at http://www.familycordbloodservices.com/cp07/info-kit.cfm?urlid=mom08 or calling 888-828-CORD and mentioning MOM08 until May 31, 2008.
Besides sponsoring the Mother's Day Cord Blood Banking Giveaway, the company also provides Free Infant CPR Training for local expectant parents in the Greater Los Angeles area on a quarterly basis. Expectant families receive complimentary breakfast and tour of state-of-the-art cord blood facility during the course of the training. The next infant CPR training is scheduled for Saturday, June 7, from 10 a.m. - 12 p.m. Interested expectant parents can contact Family Cord Blood Services to reserve their space or email [email protected]
"As a way giving back to the community, we're proud to be offering expectant parents the opportunity to win free cord blood banking through our Mother's Day cord blood banking giveaway and free infant CPR training certification to help protect their family's future health," says Dr. Charles Sims, founder of Family Cord Blood Services and a leading cord blood expert.
About Family Cord Blood Services
Family Cord Blood Services provides the industry's highest quality cord blood banking along with family-friendly pricing for expectant families. Founded in 1997, Family Cord Blood Services, a subsidiary of California Cryobank, Inc., provides umbilical cord blood processing and storage for families throughout the United States and worldwide. Family Cord Blood Services is registered with Federal Drug Administration (FDA), accredited by the American Association of Blood Banks (AABB) and licensed by Pharmastem.
# # #