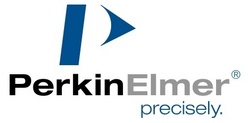 We are very excited to focus our efforts on expanding the uses of cord blood stem cells with the establishment of the ViaCord Research Institute
WALTHAM, Mass. (PRWEB) July 3, 2008
Cord blood is a valuable, non-controversial source of stem cells with proven effect in treating more than 70 serious diseases, including many cancers and immunodeficiencies. To date, more than 10,000 cord blood transplants have been performed worldwide. In the future, medical use of cord blood stem cells may be expanded to include treatment of cardiac disease, autoimmune diseases or neurological disorders.
"We are very excited to focus our efforts on expanding the uses of cord blood stem cells with the establishment of the ViaCord Research Institute," said Jim Corbett, president, ViaCord, a wholly owned subsidiary of PerkinElmer. "VRI's mission to support science, technology and medical treatments using cord blood stem cells, and to leverage genetic information to facilitate the best treatment options, will enable us to continue to deliver on our commitment to increase the value of cord blood to families."
VRI will leverage ViaCord's 15 years of stem cell scientific expertise and PerkinElmer's extensive genetics experience in combination with insights from an advisory board of leading experts in the areas of stem cell biology, maternal-fetal medicine, obstetrics and gynecology, transplant medicine and genetics. VRI will be chaired by ViaCord's chief technology officer, Morey Kraus, and counseled on a range of scientific and product development issues by a standing Medical Scientific Advisory Board (MSAB). Members include:
Andrei Rebarber, MD, FACOG, president, Maternal Fetal Medicine Associates PLLC and Carnegie Hill Imaging for Women PLLC; medical director, Maternal Fetal Medicine Program, The Valley Hospital, Ridgewood, NJ; and associate professor, Department of Obstetrics and Gynecology, Mount Sinai School of Medicine Mark Walters, MD, medical director, ViaCord Processing Laboratory; director, Sibling Connection Program; and director, Blood and Marrow Transplant Program, Children's Hospital & Research Center, Oakland Steven Fleischman, MD, FACOG, assistant clinical professor, Yale University School of Medicine, Department of Obstetrics, Gynecology and Reproductive Sciences Robert Briddell, scientific director, ViaCord Processing Laboratory PerkinElmer is the established global leader in neonatal screening and is committed to growing its offerings in prenatal screening and maternal health worldwide. The Company provides customers with the most comprehensive array of newborn screening solutions available, including the world's first and only tandem mass spectrometry kit cleared by the FDA, and PerkinElmer Genetics, a full-service newborn screening laboratory. PerkinElmer provides families the option of preserving their baby's umbilical cord blood at the time of birth for possible future medical use in treating more than 70 diseases, many cancers and immunodeficiencies through its ViaCord business. PerkinElmer also provides first-trimester prenatal risk assessment testing under the brand name Ultra-Screen®, through its NTD Laboratories subsidiary.
PerkinElmer, Inc. is a global technology leader driving growth and innovation in Health Sciences and Photonics markets to improve the quality of life. The Company reported revenues of $1.8 billion in 2007, has 9,100 employees serving customers in more than 150 countries, and is a component of the S&P 500 Index. Additional information is available through http://www.perkinelmer.com or 1-877-PKI-NYSE.