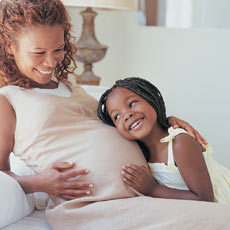 We want to provide every expectant parent who wants to save their child's cord blood stem cells the highest quality banking at an affordable cost
Los Angeles, CA (PRWEB) August 14, 2008
Family Cord Blood Services, a private cord blood bank, is sponsoring a "Labor Day" special by providing a $200 discount to expectant parents who enroll by September 30, 2008. Fees include enrollment, the collection kit, medical courier transport of the cord blood, laboratory processing, and yearly storage for the storage term of choice.
Many expectant parents are choosing to bank their baby's umbilical cord blood due to the amazing attributes of cord blood stem cells in treating diseases and illnesses. To date, cord blood stem cells have been used to treat over 70 life threatening diseases including cancer and inherited disorders, and show promise for diseases such as diabetes, brain injury and heart disease. With ongoing medical advancements in cord blood stem cells to treat other diseases, cord blood banking is an investment in their family's future health.
"We want to provide every expectant parent who wants to save their child's cord blood stem cells the highest quality banking at an affordable cost," says Dr. Charles Sims, founder and CEO of Family Cord Blood Services. Dr. Sims, a leading cord blood expert and chairman of the Association of Family Cord Blood Banks (AFCBB), ensures that the company follows the highest standards set by the industry.
Family Cord Blood Services also holds ongoing programs to connect with expectant parents such as free infant CPR training and special events such as Baby Celebration. Parents who are interested in learning more about cord blood banking can visit their state-of-the-art facility and laboratory to see how umbilical cord blood stem cells are processed and stored. Interested parents can call 888-828-CORD to get more information and schedule an appointment with a cord blood educator.
About Family Cord Blood Services:
Family Cord Blood Services provides the industry's highest quality cord blood banking along with family-friendly pricing for expectant families. Founded in 1997, Family Cord Blood Services, a subsidiary of California Cryobank, Inc., provides umbilical cord blood processing and storage for families throughout the United States and worldwide. Family Cord Blood Services is registered with Federal Drug Administration (FDA) and accredited by the American Association of Blood Banks (AABB). To learn more about the company visit http://familycordbloodservices.com.
###