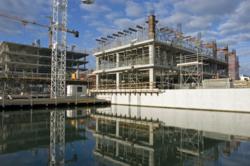 (PRWEB) July 13, 2012
Cordell Information and Pacifecon Construction Reports, the leading providers of construction information in Australia and New Zealand, are excited to announce the formation of a strategic Trans-Tasman partnership.
This partnership will allow Pacifecon and Cordell's customers to access Australian, New Zealand and Pacific Island construction project information from a single information source. Having an integrated solution will allow companies on both sides of the Tasman to easily locate new business opportunities.
Cordell Information Chief Executive Officer Rob Wild said "this is an exciting development for both businesses that will provide significant benefits to customers in Australia and New Zealand. Cordell and Pacifecon have a huge amount of experience in reporting on construction projects in our respective markets. By working together customers both sides of the Tasman will benefit."
Isobel McBeth, Pacifecon Construction Reports New Zealand Business Manager went on to say "We are delighted to be able to extend our construction reporting to include Australia in addition to New Zealand and the Pacific Islands by working with Cordell Information. Pacifecon and Cordell share the same strong focus on excellence in customer service and the delivery of quality information so, it's a great alliance".
Since 1969 Cordell Information has been at the forefront of providing the most reliable, timely and comprehensive Australian construction industry information. Cordell is part of the global Reed Elsevier group, which is listed on the London, New York and Amsterdam stock exchanges.
Pacifecon Construction Reports have been researching New Zealand and the Pacific Islands for over 28 years delivering quality, early and up to date construction project information to the New Zealand construction and related markets and are the trusted eyes and ears of the New Zealand construction industry.