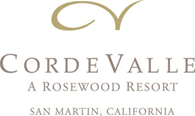 The Holistic Golf Experience approaches the game in its entirety, rather than focusing on just one discipline, such as full swing or the short game.
San Martin, CA (PRWEB) April 26, 2012
A comprehensive approach to golf instruction has been developed at CordeValle, the award-winning Rosewood Resort minutes from the heart of Silicon Valley.
Debuting May 1, the new Holistic Golf Experience offers students personalized instruction in the five building blocks of the game most necessary for improvement: the body's ability to perform a repeatable motion, proper technique for each individual student, fitted equipment, the short game strokes, and the mental game to include effective game management.
"The Holistic Golf Experience approaches the game in its entirety, rather than focusing on just one discipline, such as full swing or the short game," says head teaching professional Jonathan Horner, who recently joined CordeValle from the prestigious Jim McLean Golf Academy at Miami Beach Golf Club.
"Each segment of the game is important by itself, but we combine the whole swing and the whole person to come up with the whole answer," Horner said.
The Holistic Golf Experience borrows from each of the five disciplines to produce the most efficient and repeatable golf swing for each individual.
1. Technique: Full swing training using modern technology, drills, and teaching aids to help students find the swing most suited to them and is repeatable. We unlock the mystery of the golf swing for each student.
2. Club Analysis: Using Flight Scope, innovative Radar Technology, we analyze ball flight to make sure each student is playing with the club specifications which maximize their ability level.
3. Body Analysis & Sports Training: Certified Physical Therapists and Trainers specializing in golf specific muscle groups and patterns, analyze range of motion, strength, and flexibility to help determine the best and most repeatable motion for each student.
4. Mental & Course Management: Disciplined practice routines are provided to maximize results from practice sessions; course management strategies are introduced to eliminate the big numbers; and the mental approach to scoring and how to focus which will tighten up the variance between the good and bad days.
5. The Scoring Game: The fundamentals and concepts needed to switch from a full-swing mentality to a scoring mentality from 130 yards and in to the hole.
The Holistic Golf Experience places a priority on personalized attention allowing students to select the elements most important to them.
"We identify what it takes for students to improve, but we don't demand they do everything," Horner said. "Rather than molding their swing into a perfect tour model, we improve on what they already have."
The Holistic Golf Experience requires a two-night stay at CordeValle, which offers a selection of luxury suites. Each student receives three hours of instruction both days, body analysis & sports massage/training, as well as unlimited access to the Robert Trent Jones Jr. golf course, ranked among the "Top 100 Public Courses" in the country by Golf Digest, and CordeValle's newly expanded all-grass practice facility.
An special introductory price of $997 per person (based upon double occupancy) includes the entire Holistic Golf Experience and Unlimited Golf. Hotel pricing is based upon the best available rate depending on availability, season, and room type. Discounts are provided for school participants. Resort fees, meals, tax and gratuities are additional.
To schedule sessions with the Holistic Golf Experience, contact Sean Ouellette at 408.695.4590 (ext. 4441), or sean(dot)ouellette(at)rosewoodhotels(dot)com.
CordeValle is a secluded 1,700-acre sanctuary set in the natural mountainside landscape that stretches along the inland foothills of Northern California's scenic Santa Cruz Mountains. With its award-winning golf course, CordeValle provides an intimate experience for golf purists. A world-class championship venue, CordeValle also hosts the annual Frys.com Open on the PGA Tour and Gifford Invitational, an elite Men's Collegiate event hosted by UCLA.
Beyond golf, CordeValle guests enjoy world-class amenities including a 35,000- square-foot clubhouse with a variety of meeting spaces, the signature Sense® spa, a separate clubhouse at the tennis center, intimate swimming and fitness areas, three distinctive dining options, onsite vineyard and Tuscan style winery. These amenities are ideal for entertaining family, friends and business guests. Service levels are impeccable and set an industry standard. For more information, visit http://www.cordevallegolf.com.