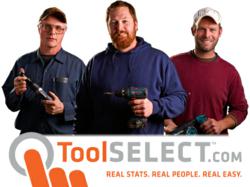 "With the expansion of the M18™ or M12™ systems, we have a growing customer base that is using both batteries"
Grand Rapids, MI (PRWEB) February 15, 2012
Cordless power tools continue to be a hot topic on ToolSelect.com, soon to be featuring the new multi-voltage charger from Milwaukee Tool Corporation.
"With the expansion of the M18™ or M12™ systems, we have a growing customer base that is using both batteries," says Christian Coulis, senior product manager for Milwaukee Electric Tool Corporation. "The combination of M18™ performance and M12™ productivity helps to make this a very valuable solution to the users who have invested in both systems."
The new charger, to be launched in March, is Energy Star rated and charges all M18™ and M12™ LITHIUM-ION batteries sequentially, letting users charge both batteries at the same time.
"The ToolSelect community has a lot to say about cordless power tools," says Tom Klein, vice president of marketing and merchandising with ToolSelect. "We're excited to see what users are going to have to say about this new charger."
The multi-voltage charger will be included with the M18™ FUEL™ drill/driver and hammer drill/driver and be available as an optional accessory. Milwaukee Tool Corporation says it will charge M18™ or M12™ compact batteries in 30 minutes and extended-capacity batteries in 60 minutes.
About ToolSelect
ToolSelect is an unbiased community powered by its members that covers all aspects, types and brands of tools, but does not actually sell any tools. ToolSelect's members include everyone from experienced tradesmen to complete novices. Users
# # #