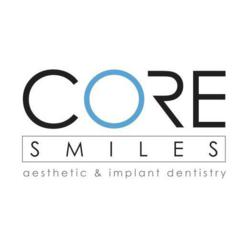 Doctors do not need formal surgical training on humans to place dental implants.
New York, NY (PRWEB) August 23, 2012
Dr. Michael Gulizio, professional Cosmetic Dentist in NYC with the dental practice Core Smiles and holder of a Doctorate of Dental Medicine, has released a white paper titled "What You Should Know About the Dental Implant Industry."
Dr. Gulizio's white paper exposes in detail the underbelly of the poorly regulated dental implant industry.
His white paper explains that doctors do not need formal surgical training on humans to place dental implants, how the FDA does not require dental professionals to inform their patients of the type of implant being placed, and how implant manufacturers are introducing new implant designs into the market carrying false claims.
According to the paper, one implant manufacturer even holds education seminars for doctors wanting to place dental implants over the course in a single weekend.
In just 2 days, these doctors are given a "surgical training certificate" which states they have completed formal training in surgical implant dentistry, enabling them to legally place dental implants on their patients the very next day.
According to the white paper, nothing could be further from the truth.
With this type of un-regulated training in place, management of the dental implant industry is close to zero.
The white paper goes on to explain that unscrupulous dental implant manufacturers consistently market false claims based on human trial research conducted by their competitors.
The false claims made by these dental implant "clone companies" are further compounded when the company falters, loses market share and goes bankrupt.
The end result in this situation is an unfortunate patient that no longer has access to replacement parts, and if the implant fails, may not be able to have it properly restored.
Dr. Gulizio offers keen insight for would-be dental implant patients into how to avoid these common disastrous issues when seeking dental implant care.
First and foremost, Dr. Gulizio recommends in the white paper that the prospective patient complete thorough background research on the practitioner recommending the implant.
Without surgical experience from an accredited specialty program or an accredited dental implant surgical program, the practitioner may not have the experience or knowledge to perform the proper implant procedure.
The new white paper has been released and is available on the Core Smiles website.
Where to Download and View the White Paper
http://www.coresmiles.com/what-you-should-know-about-the-dental-implant-industry.html
Viewing of the White Paper has been Release on YouTube
http://www.youtube.com/watch?v=UNxC0_1h6FI
Furthermore, visit Dr. Gulizio's Core Smiles Facebook page to stay on top of cosmetic dentistry insider news.
https://facebook.com/COREsmiles
About Dr. Gulizio and the Core Smiles Team
Dr. Gulizio graduated magna cum laude and received his B.S. in Microbiology & Cell Science at the University of Florida in 1996. He pursued his dental degree at the University of Pennsylvania School of Dental Medicine and graduated summa cum laude in 2000.
He was one of two individuals within his dental class to complete a Master's Degree in Education at the University of Pennsylvania Graduate School of Education, focusing on Professional Leadership.
SPECIALTY TRAINING
After obtaining a Doctorate in Dental Medicine, Dr. Gulizio pursued Prosthodontic specialty training at the University of Connecticut.
There, he completed a rigorous residency program with strong emphasis on implant reconstruction, esthetic dentistry, and removable prosthodontics (dentures & partial dentures).
He also obtained a Master's Degree in Dental Sciences, focusing on Implant-retained Overdentures and was given the John J. Sharry award for his master's thesis research project.
The associated manuscript was published in the Journal of Prosthodontics in March 2005 and is a widely referenced article both nationally and internationally.
To date, his publication on Implant-retained Overdentures is among the top researched dental articles in the dental implant literature.